We're bringing support for more languages, starting with a Spanish-translated version of our page.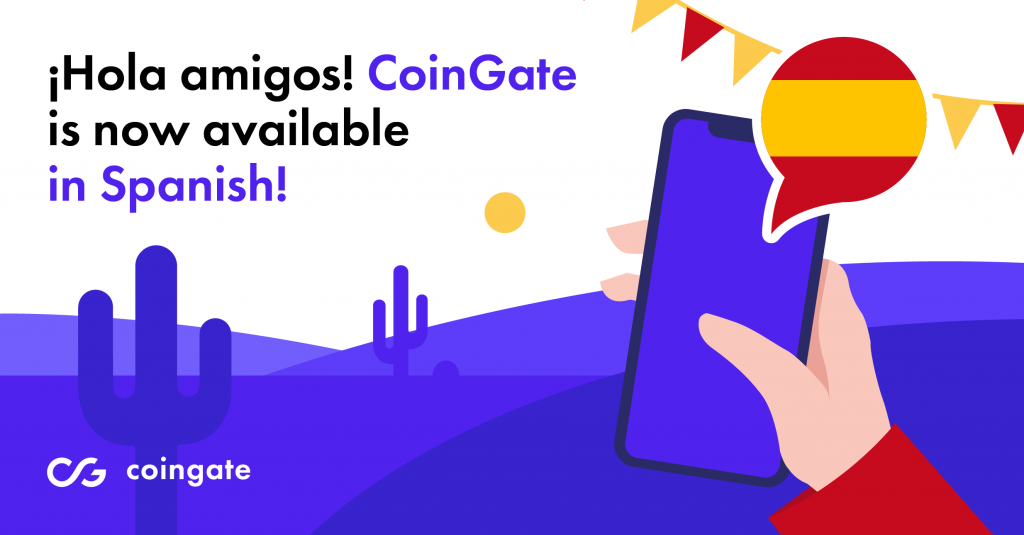 People from Spanish-speaking countries have always made up a great portion of our users. However, sometimes the language barrier made it difficult for our visitors to form an overall picture of what we have to offer.
We're taking the first steps to ensure that we can cater and be accessible to every interested user no matter what language is being used to communicate. The addition of Spanish language to our website marks our initial efforts to do so. 
How to switch CoinGate from English to Spanish
To enable Spanish language on CoinGate website, scroll down to the footer area and click the button in the bottom right corner. Click the button again to switch back to English. 

Otherwise, click here to enter the Spanish version of the page right away.
More languages are on our roadmap, so keep your eyes peeled by subscribing to our blog, or following us on Twitter
Here are more articles from CoinGate that might be relevant to you: