During the next few months, we're going to vastly expand the range of cryptocurrency buying methods and additional features. As of today, CoinGate adds Sofort (Klarna), available to use on CoinGate right now.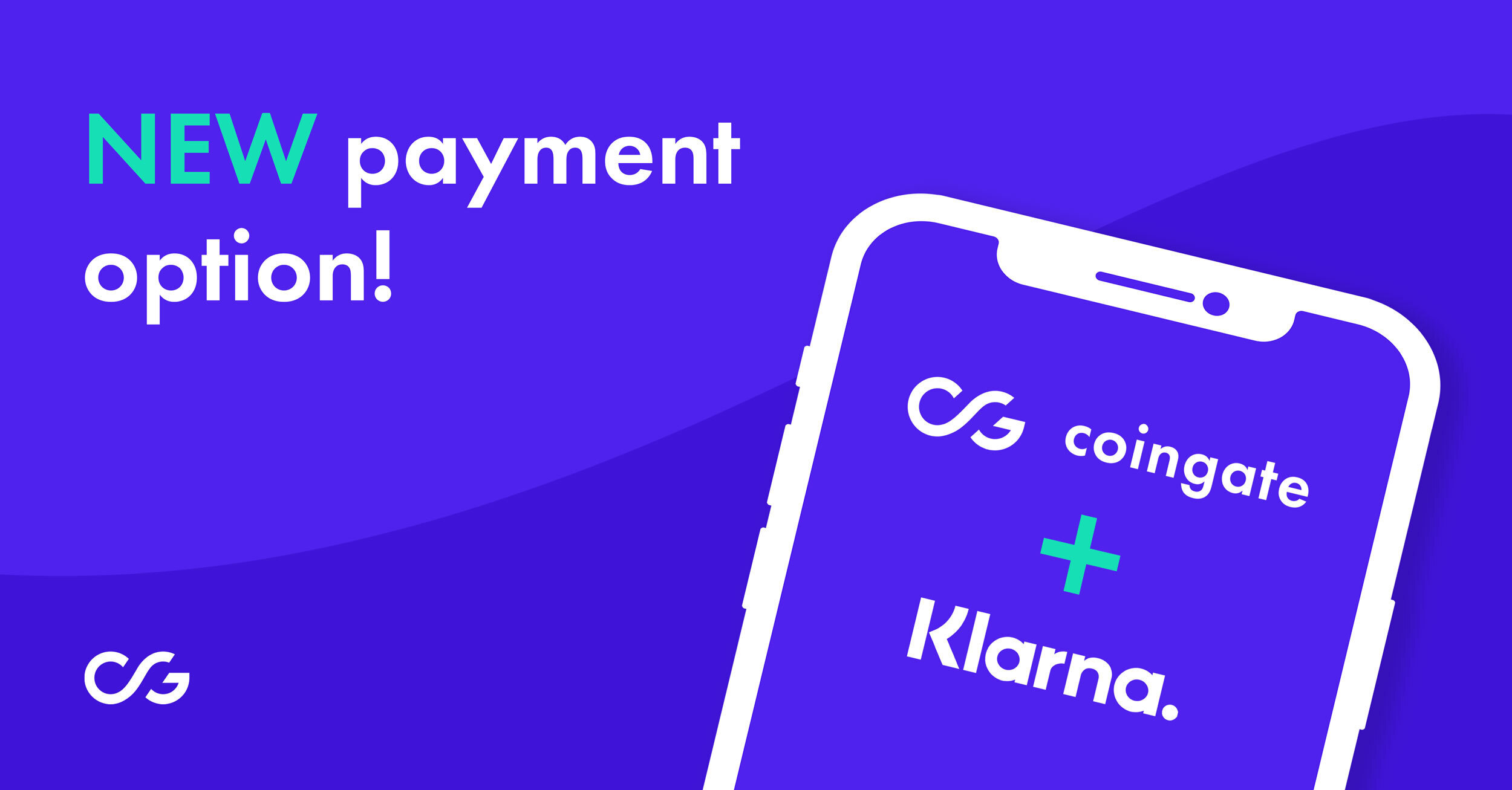 With the addition of Sofort (Klarna), users from seven European countries can use it to buy cryptocurrencies on CoinGate directly to your preferred wallet address. That's Austria, Denmark, Italy, Netherlands, Poland, Spain and Switzerland.
Sofort (Klarna) payment option supports Bitcoin, Ethereum, Litecoin, XRP, Dash, Zcash, Bitcoin Cash, Nano, TRON, Dai, BitTorrent Token (BTT) and Travala.com Token (AVA) purchases. 
If you want to use this or unlock more payment methods, create a CoinGate account here, or learn more about what we have to offer first.
How to buy crypto with Sofort (Klarna)
1. Select Sofort payment option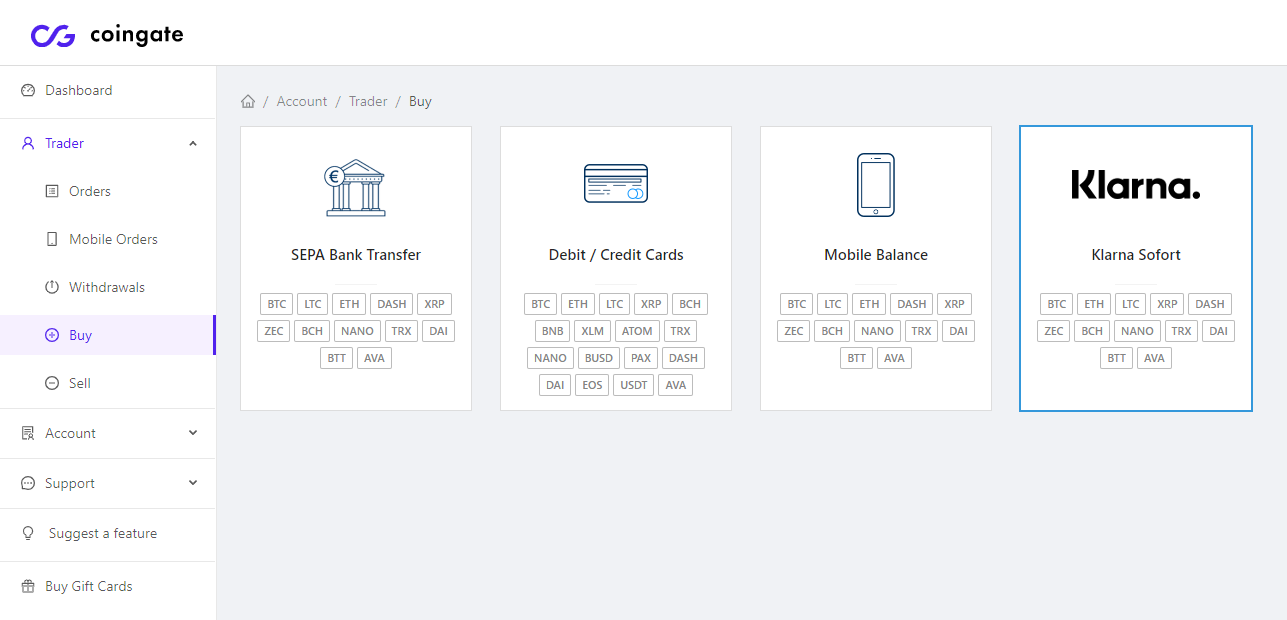 You can select it here. Note that the payment option will not show if you are not from one of seven available countries. 
2. Enter payment details
First, select the desired crypto asset to buy with EUR. The amounts will be calculated in real-time.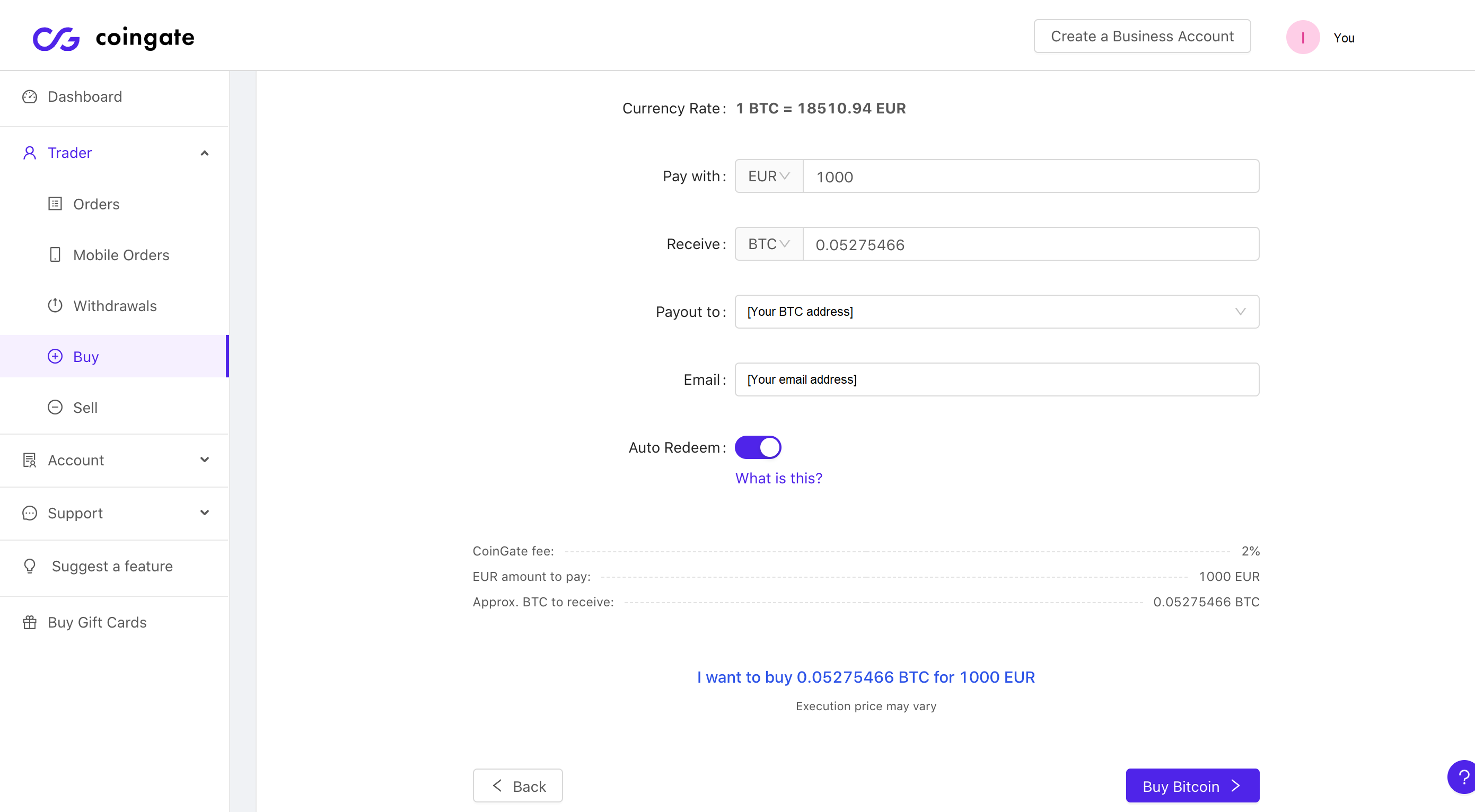 Next, select your cryptocurrency address (destination of your coins – add it by navigating to the Account->Payout Settings menu) and provide your email address. When ready, proceed to the checkout window.
3. Choose your country and bank
Use the dropdown menu to select a country and a bank for your payment if several options are available in your country. Sometimes, a Bank Identification Code is required to proceed instead.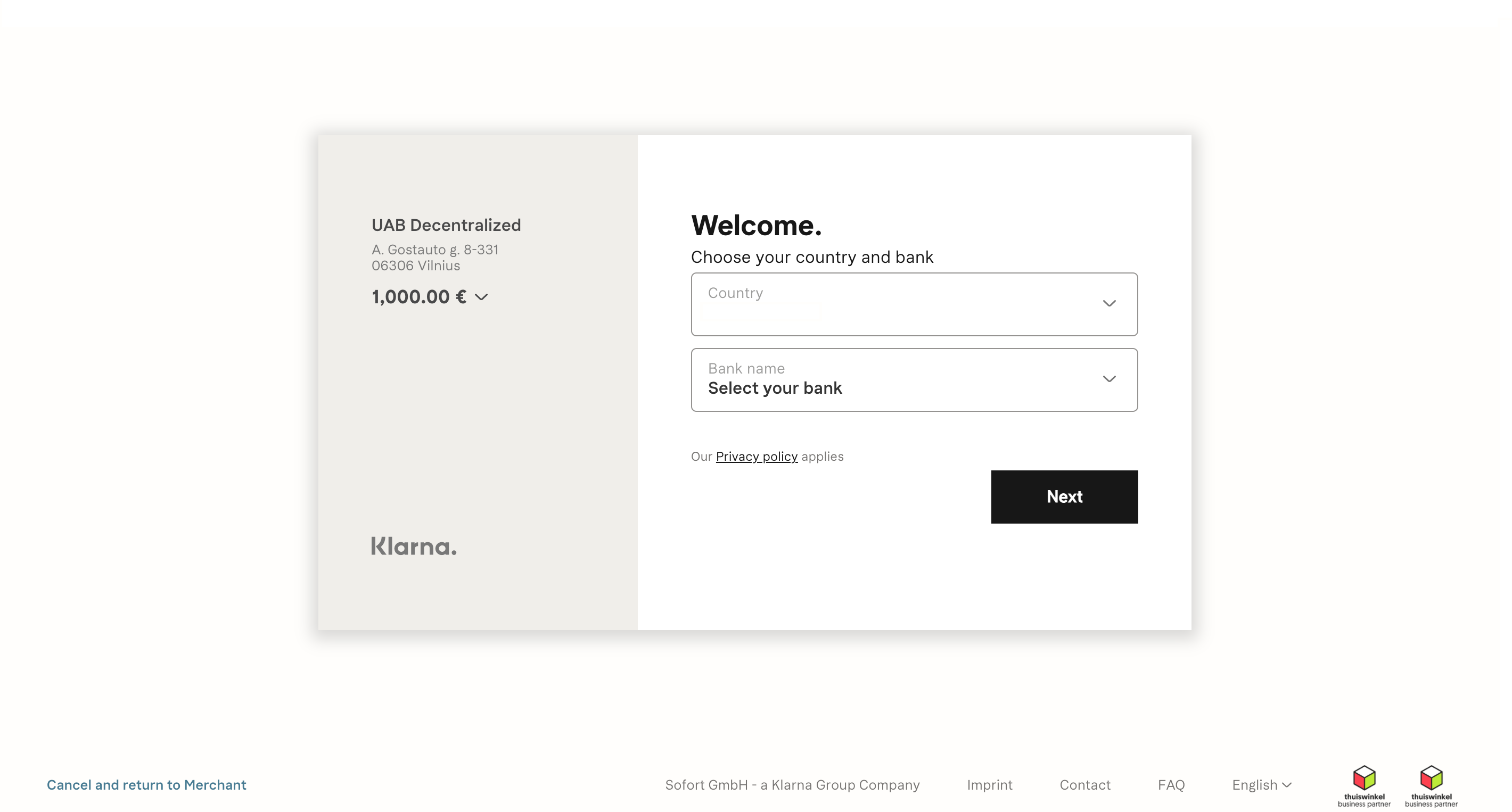 When done, click Next. 
4. Finish the purchase
Lastly, finalize the purchase with your bank-initiated payment procedure. That can be by either scanning the QR code, confirming the transaction-in-app or logging in into your e-wallet platform, depending on a bank you selected for the payment.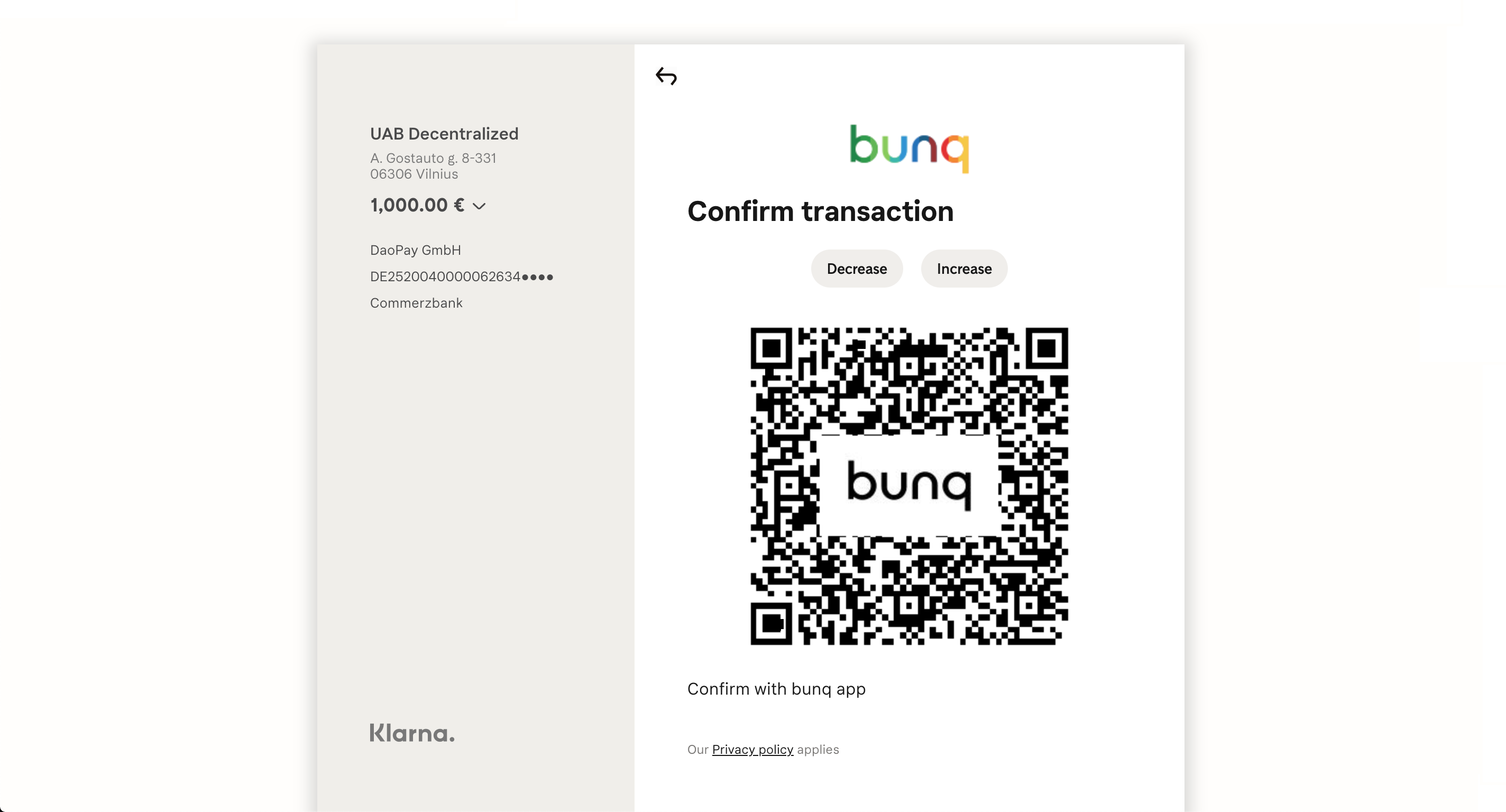 Note that you will need to complete a standard or trial identity verification with CoinGate in order for us to stay compliant with regulatory requirements. 
You will receive your order within 24 hours since the payment was made. And that's it!
More payment options are coming to CoinGate
As said before, we will introduce even more new payment methods for buying crypto next year. Keep an eye on it (which is easiest to do by following our Twitter account). 
Here are more articles from CoinGate that might be relevant to you: