Each year on Black Friday and Cyber Monday, we do something special for crypto-paying shoppers. But this time, we want to step up our game and also give back to the community.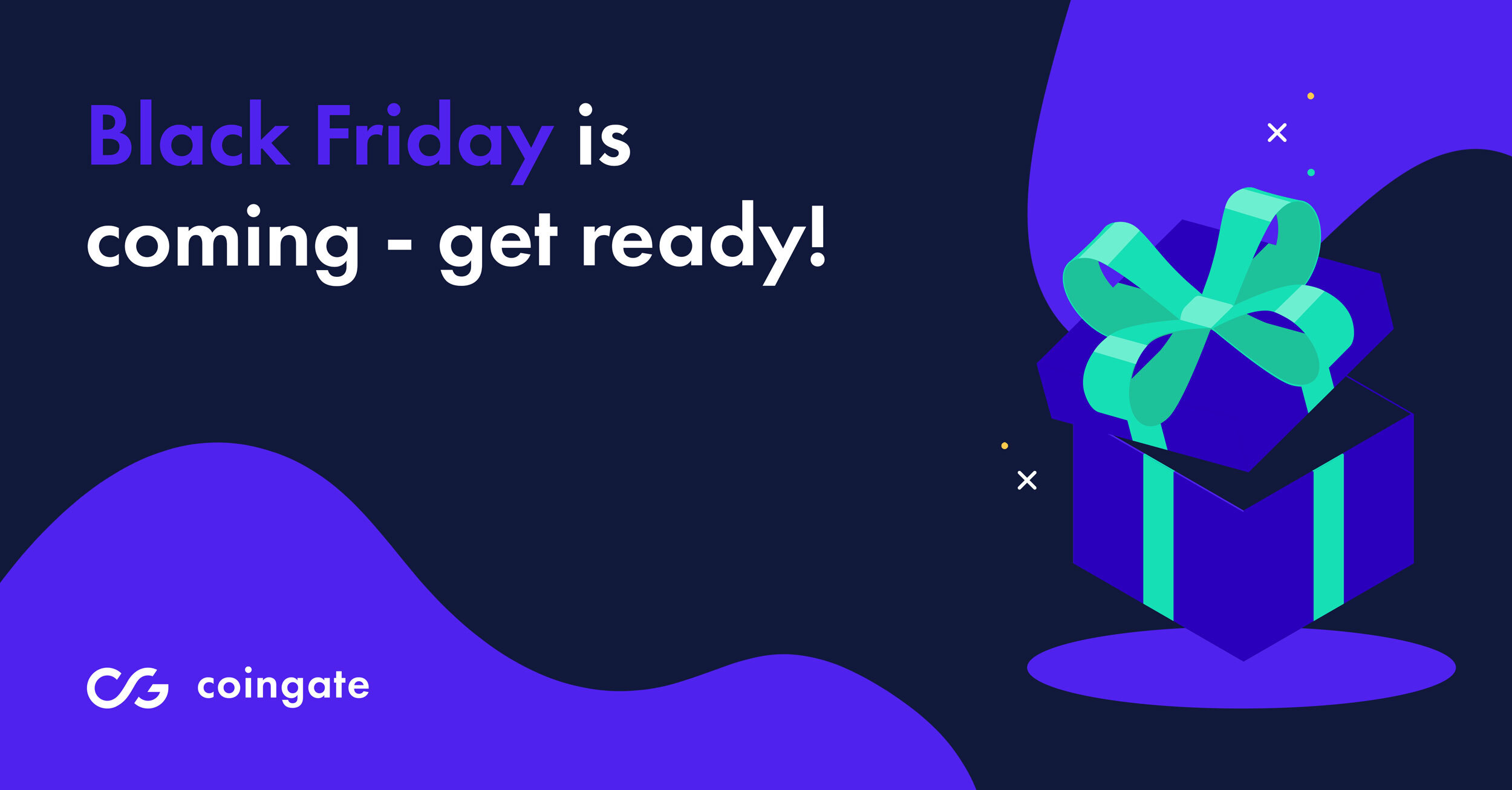 In 2018, we were randomly selecting a bunch of crypto spenders to win $50 in crypto. Last year, we offered 10% cashback on all purchases with altcoins on top of existing discounts. 
But this year, every single person that will make a purchase through CoinGate will also get to spin the wheel and take a bonus gift from our merchants and us. 
That's right: during the whole week of Black Friday and Cyber Monday, you'll get to participate in a 100% win chance lottery every time you make at least a $10 worth of purchase with crypto! 
Remember: the more you spend, the better prizes you're going to get. Besides, you can do it as many times as you want – buy->spin->repeat!
And if you decide to spend your coins on CoinGate gift card store, chances to win BIG prizes increase tremendously. That includes:
Promo codes for MMOGA, Surfshark, Cherry Servers & others 

Extra gift cards (Amazon, eBay, Google Play, PlayStation & more)

VPN subscriptions from Surfshark and hidemy.name

Ledger and Trezor hardware wallets

Stacks of Bitcoin!
Get your wallets ready because your purchases will also increase your chance of winning The Grand Prize: $500 worth of Bitcoin!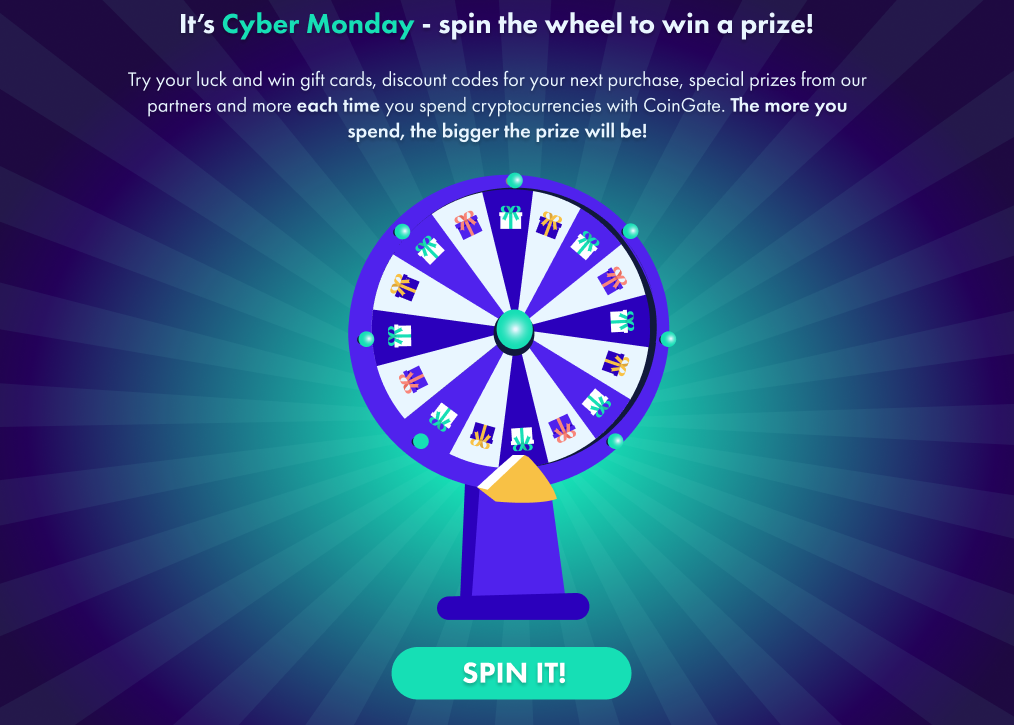 Mark the date – we're starting on November 27 and will keep going until November 30. 
Anything else?
Yes! Merchants that use our payment services will also offer huge discounts and special offers for those paying with cryptocurrencies. So if you're waiting for Black Friday or Cyber Monday to get the best deals on VPNs, hosting, video games, consumer goods and more, keep that in mind!
These offers will be presented all over our Merchant Directory and Twitter profile. If you don't want to miss it, bookmark the directory or follow us on social media and we will make sure to keep you up-to-date.
Here are more articles from CoinGate that might be relevant to you: