From now on, anyone with a verified CoinGate account can start earning rewards by referring new customers to our services!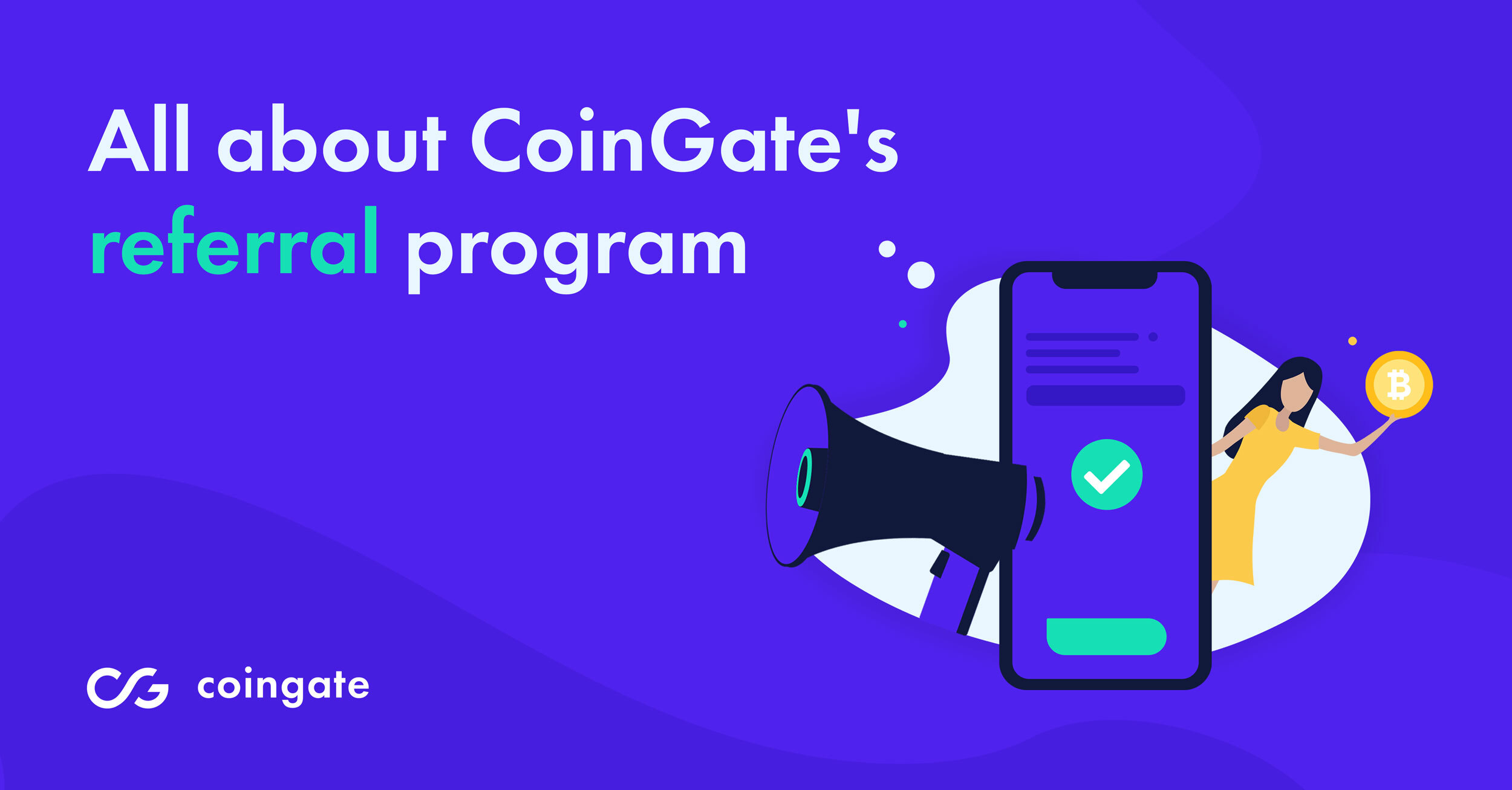 First off, keep in mind that a single affiliate link, which is available to create on your user dashboard, works for five CoinGate services at once. 
Yes, that's right: one link=five possible sources of income!
Depending on a service used by a person coming via the affiliate link, the referrer gets one-time, lifetime or tier-based commissions in Euros straight to a bank account, Bitcoin (BTC) or USDT.
And what about the benefits for new users?
All new users who sign up for a CoinGate account via the referral link and verify the account get to process payments for 30 days without any fees and enjoy fee-free trader order when using CoinGate trading services for the first time (available for SEPA bank transfer methods only).
Create an account at CoinGate, request a link from the "Referrals" menu tab and enjoy on-demand, fee-less payouts! 
Referral rewards & sources of income
As mentioned, there are five scenarios in which your referral link will help us grow and earn you money. In some cases, a person you're referring to CoinGate doesn't even have to create an account for you to get a reward. 
Here's an example of every possible referral scenario:
You earn when someone comes via your link, signs up and buys cryptocurrencies with fiat money (Euros) using a SEPA bank transfer. You will continue getting rewards with each SEPA order that the referred user will make in the future. Here's how this service works. 
If signed up via your referral link, you also earn every time a person sells cryptocurrencies for Euros, forever.

This guide

sums up this method pretty well.
Your referral link accumulates rewards for gift card sales as well. Any shopper who buys a gift card from CoinGate store coming from your end, no matter if registered at CoinGate or not, will grant you a percentage of that sale. 
Know someone who is looking to buy crypto with a credit card? Just give them your one-for-all CoinGate referral link. Our credit card service doesn't require users to register; instead, we apply a one-time simplified KYC check. But, no matter if a user is signed up or not, you get a cut with every credit or debit card order processed thanks to your link. However,

this option is disabled by default

but can be enabled by our team at support@coingate.com.

Learn more about this option.
In every case above, you earn 1% commission from the turnover of the referrer's purchase or sale in Euros, BTC or USDT.
5. There is one more way to earn which is a bit different, and that's by inviting new businesses to integrate our merchant solution and start processing payments in bitcoin, litecoin, XRP and more than 50 other digital assets. 
Referring businesses: tier-based rewards
Rewards for bringing in new merchants are segmented in three tiers and paid out when certain conditions are met, like described below: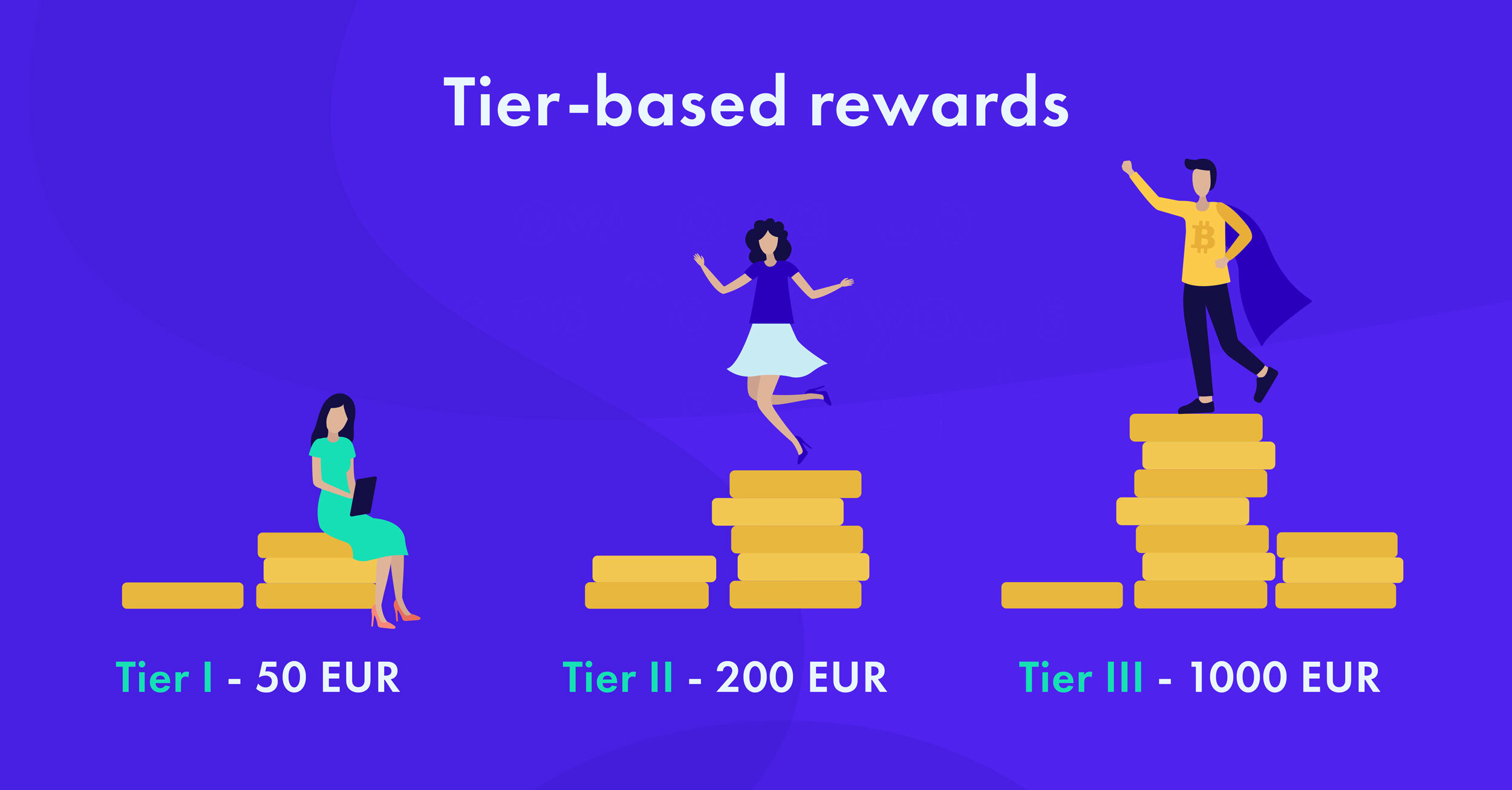 Tier I – 50 EUR reward when the referred business passes

full verification

and gets the first paid order;
Tier II – 200 EUR reward when a merchant reaches a turnover of €100,000;
Tier III – 1000 EUR reward when a merchant reaches a turnover of €1,000,000.
As with all other referral options, tier-based rewards are paid out in Euros, BTC and USDT.
TL;DR:
Using one referral link, you can earn 1% commission from every buy or sell order (SEPA), crypto purchases with credit/debit cards and gift card sales. You can also use the same link to bring in businesses and get tier-based rewards based on their further activities and future turnover. Rewards are counted and paid out in Euros, BTC and USDT.
Track and manage referral data on a dedicated dashboard
For your convenience, every piece of information regarding your referrals (source of rewards, accumulated balance, withdrawals and more) is located in a separate menu section. To reach it, navigate to the "Account->Referrals" tab.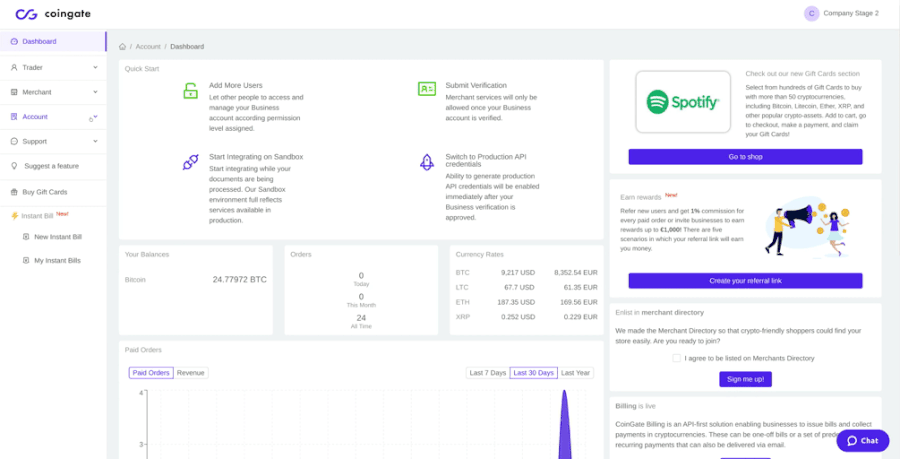 On this window, you also can create several referral links, in case you want to track particular referrals on a unique link.
Whenever you're ready to receive a payout, visit the "Payouts" section to initiate it. The minimum amount to request is 50 EUR worth of rewards.
Get started with the referral program right away!
Use your link to introduce CoinGate to friends or family, place it on your own website, Youtube channel, newsletter or other communication means – be creative and you will start earning in no time! 
Here are more articles from CoinGate that might be relevant to you: