If you genuinely enjoy how fast your website runs on thirty bees e-commerce platform, there's no reason why you wouldn't love CoinGate crypto payment plugin set up on it.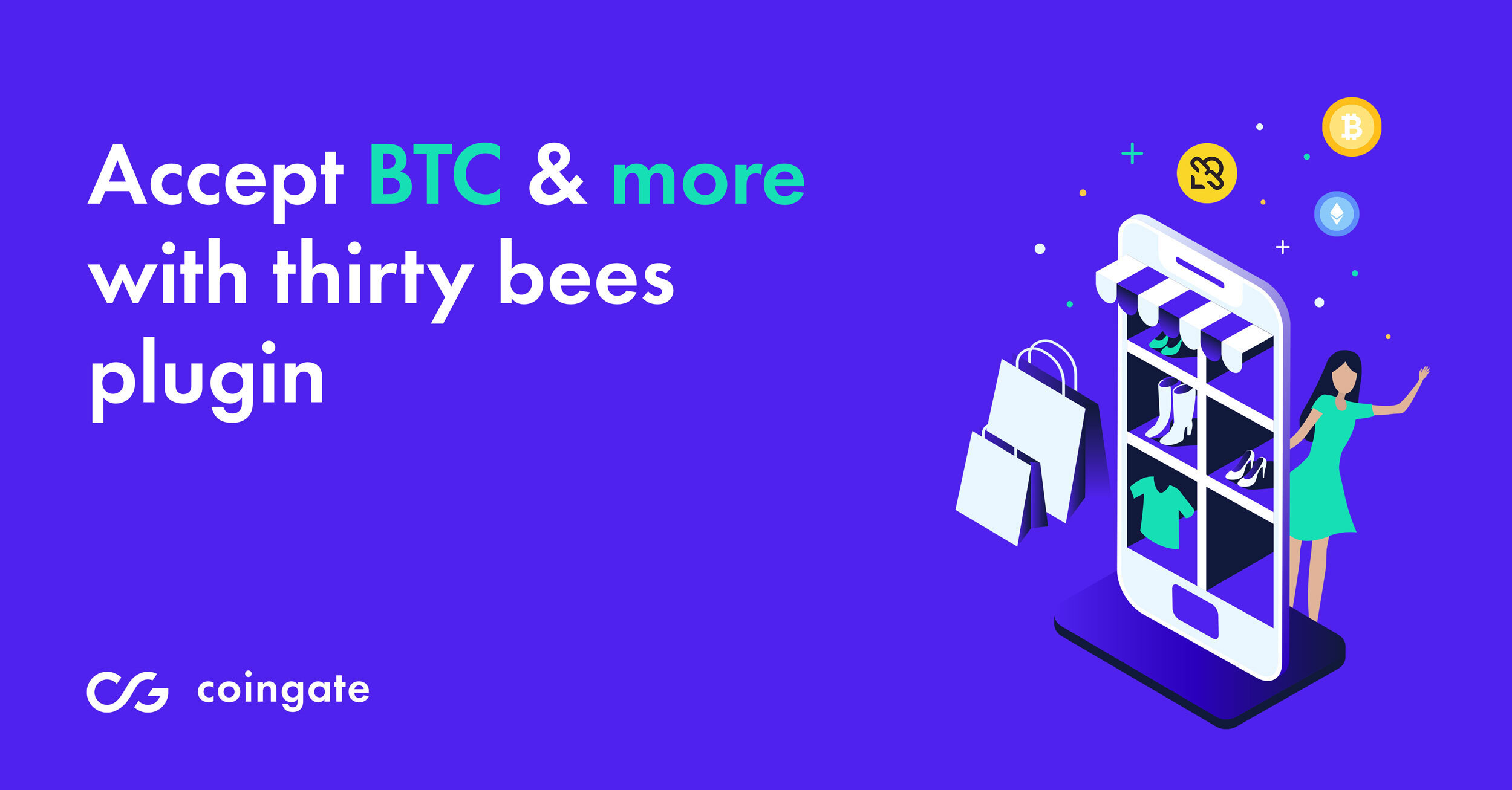 Fast customer experience doesn't end with the smooth performance of a website–it extends through the whole checkout process until the payment is processed seamlessly, and the service is delivered on the spot.
With CoinGate payment gateway, that's no problem. A simple plugin that you can download from the official thirty bees marketplace or straight from GitHub will allow you to accept payments in Bitcoin, Litecoin, Ether, XRP and 50+ other cryptocurrencies with a single invoice and instant payment confirmations.  
No setup charges, hidden or subscription fees! 
But before you start, make sure to create an account on CoinGate first.
Crypto payment plugin for thirty bees: what are the benefits?
Besides providing your customers with an additional payment option that doesn't require to disclose personal information on the payment window, there are many more benefits that might not be obvious right away.
For example, merchants have all the tools to get real-time settlements of the collected revenue in Euros or US Dollars – these payouts are made directly to the bank account. But that's optional, meaning that companies can also settle the revenue to multiple different tokens and stablecoins. 
Let's quickly skim through all the other features that are available to you:
thirty bees crypto module features:
The CoinGate payment gateway is fully automatic – set it up and forget it;

Receive automatic payment confirmations (instant) and order status updates;

Your customers can pay with Bitcoin, Litecoin, Ether, XRP and 50+ other cryptocurrencies;

Set your prices in any local fiat currency – the payment amount is calculated in cryptocurrencies using real-time exchange rates;

Extend the invoice expiration time

up to 24 hours;

Refunds for unsuccessful payments are issued directly from the invoice;

The ability to accept slight underpayments;

Select the settlement currencies and payout options for each crypto-asset;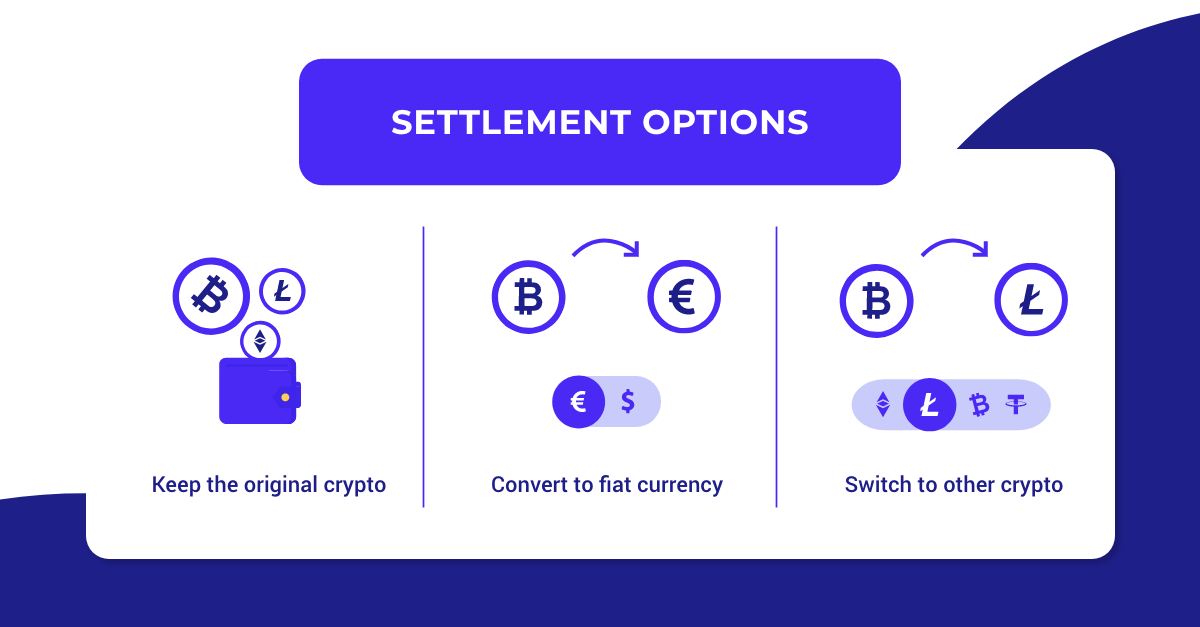 Customize the invoice

– disable/enable cryptocurrencies, change their position on the invoice, and more;

The sandbox environment

is available for testing with Testnet Bitcoin (sign up to try it out!)

No chargebacks, ever.
Did we mention that the plugin is free? The only charge we have is 1% flat from the payments you're going to process, and that's it. 
Here's how it works:
Let's say an item in your online shop costs 100 euros. A customer then selects the item and chooses to pay with Bitcoin or other crypto-assets via CoinGate payment option;

An order is generated on your Blesta web store, and the customer is redirected to CoinGate payment window;

The price on the invoice is calculated in real-time according to the current market rate, for example, 0.01 bitcoins.

Using his Bitcoin wallet, the customer makes the payment, receives the confirmation immediately, and is returned to your store.
Once the invoice is paid, the merchant gets a notification and is credited 98.7 euros (100 euros minus a 1.0% flat fee), or 0.001 BTC. The payment is guaranteed and cannot be charged back!
And you, as a business, will receive payouts each week in the selected fiat currencies or cryptocurrencies.
Verify your CoinGate business account or pass the trial KYC to start accepting cryptocurrency payments in no time! 
Worth a shot? You decide. 
How to install CoinGate plugin for thirty bees
Note that the plugin is compatible with Thirtybees 1.0.0 or greater version.
Unzip and upload components directory to thirty bees root folder through FTP.
Go to your thirty bees admin panel and navigate to the  "Modules and Services".
Find "Cryptocurrency Payments via CoinGate", click the "Install" button to next to it, and then click "Proceed with the installation".
Enter your API credentials (Auth Token). 
Configure the "Receive Currency" parameter and click "Save".
Want to test the plugin first? Sign up for CoinGate's testing (sandbox) environment account and generate test API credentials.
Check out even more plugins!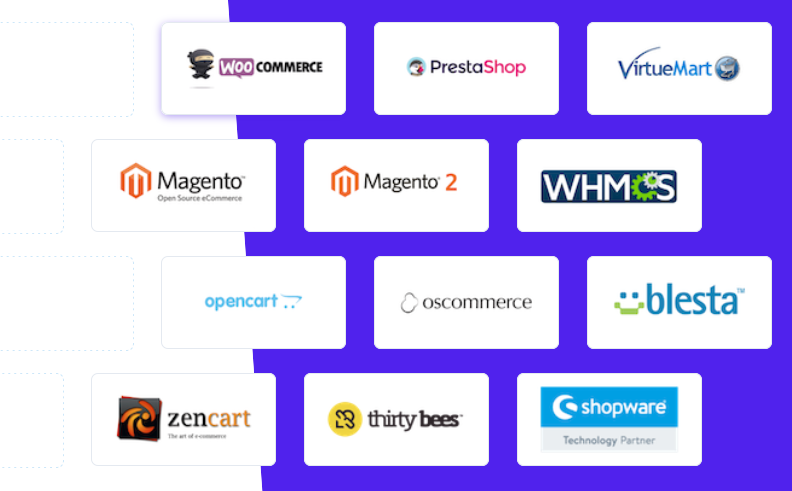 Of course, we have plugins for other e-commerce platforms a well. If you use WooCommerce, PrestaShop, Magento or any other popular platform, be sure to check out other options or contact our support team and developers for integration assistance at support@coingate.com.
Oh, one more thing! Be sure to subscribe to our blog or follow us on Twitter, where we share all the recent news and product updates!
Here are more articles from CoinGate that might be relevant to you: