This is a guide that describes how to navigate CoinGate's Gift Card store and purchase gift cards with Bitcoin or other cryptocurrencies, step-by-step.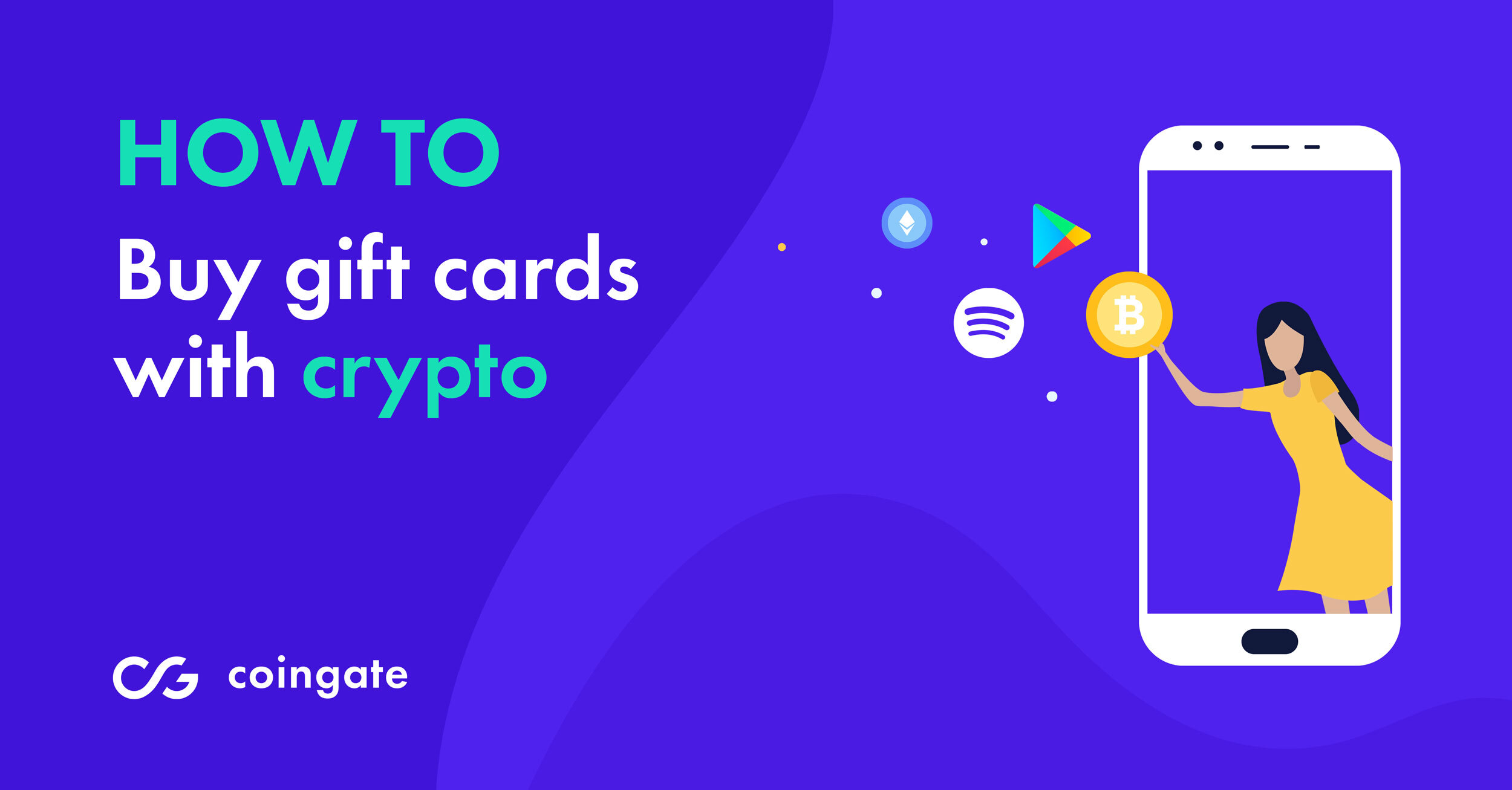 All gift cards on CoinGate website are available to buy with Bitcoin (BTC), Litecoin (LTC), Ethereum (ETH), XRP, Nano, Dai, Travala.com Token (AVA), Bitcoin Cash (BCH), TRON and BitTorrent Token (BTT), Bitcoin Vault (BTCV), Binance USD (BUSD) and SHIBA INU (SHIB)
Feel free to use Lightning Network for Bitcoin or Litecoin payments if your wallet supports it.
How to buy gift cards with Bitcoin?
Use the search option, sort by popularity, date added and available countries, or check category pages to locate the desired vouchers.  Don't forget to choose your region and the cryptocurrency that you want to pay with (Upper right screen).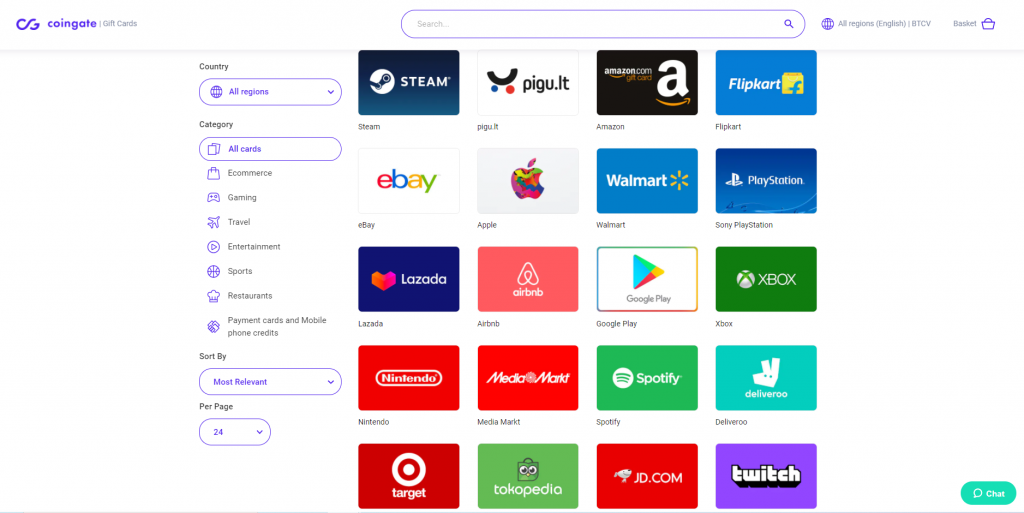 2. Select denomination and value of the gift card
Once landed on the gift card product page, pick the country, in which the gift card is available to redeem and choose the value of  the gift card you want to purchase. Click add to basket and a pop-up notification should appear in the right side of the screen. 
3. Review cart and fill in the required information
You will notice all your gift cards on the right  side. Always check if the card you're buying is acceptable in your country! On the right side, you'll find information fields that you'll need to fill in. All we ask is an email address to which you will receive gift cards. If you intend to send a gift to someone else right away, click the "E-Gift?" button and enter the recipient's email address. There's also an option to add a personalised message when sending the gift to others.
Don't forget to choose your payment method: on CoinGate, you can pay either via our CoinGate invoice, which currently supports 12 cryptocurrencies, or via Binance Pay, with which you can pay with any cryptocurrency that Binance Pay supports.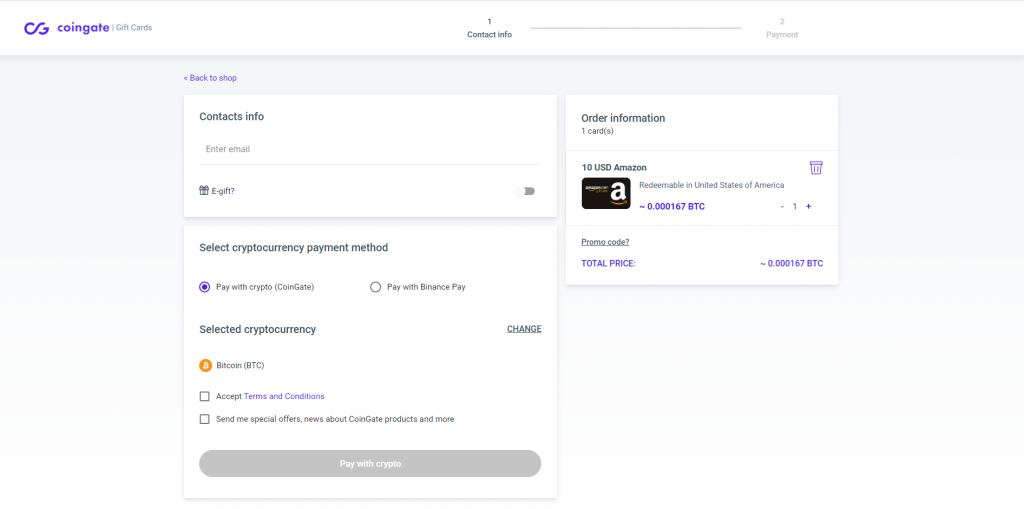 4. Make a payment
Send the exact amount to the provided cryptocurrency address or scan the QR code with your mobile wallet. Once payment is made, it will be confirmed immediately. 
IMPORTANT: When paying with XRP, it is mandatory to provide a destination tag!

5. Check your email
Your gift cards should reach your email address in a couple of minutes. Delivery delays are uncommon but possible. In case you did not receive your vouchers, please contact our support team at support@coingate.com and let us know.
Here are more articles from CoinGate that might be relevant to you: