The old appearance is gone, and new clothes are on! CoinGate's new website design is in place already – we hope you'll like it as much as our team does.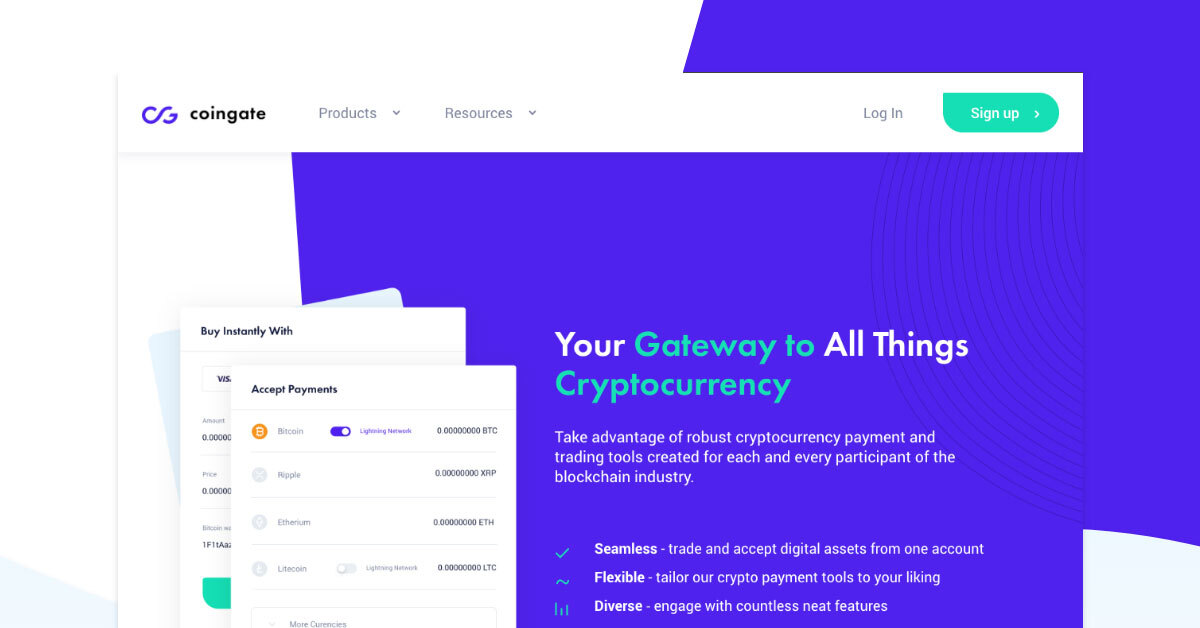 We've had the same web design since the day CoinGate launched in 2015. Naturally, the website got outdated as time went by. Yet there were lots of other priorities to cover, so the extreme makeover didn't make the final cut in earlier roadmaps. 
But revamping the design became an urgent matter once we've come to the conclusion that delivering a great service is not enough to be an excellent provider, and we have to make the usability of our platform a priority as well.
Since rushing wasn't an option too, we took our time to make it right. So here it comes – after a year of preparations, our team is finally ready to present you with the result! 
What's new to see here
First off, you'll find that the website is now much easier to read through and navigate. That's because the logic of its structure has changed significantly. 
In essence, we cut the unnecessary pages, made some new ones, improved on the UX/UI side, and added a couple of useful functionalities along the way.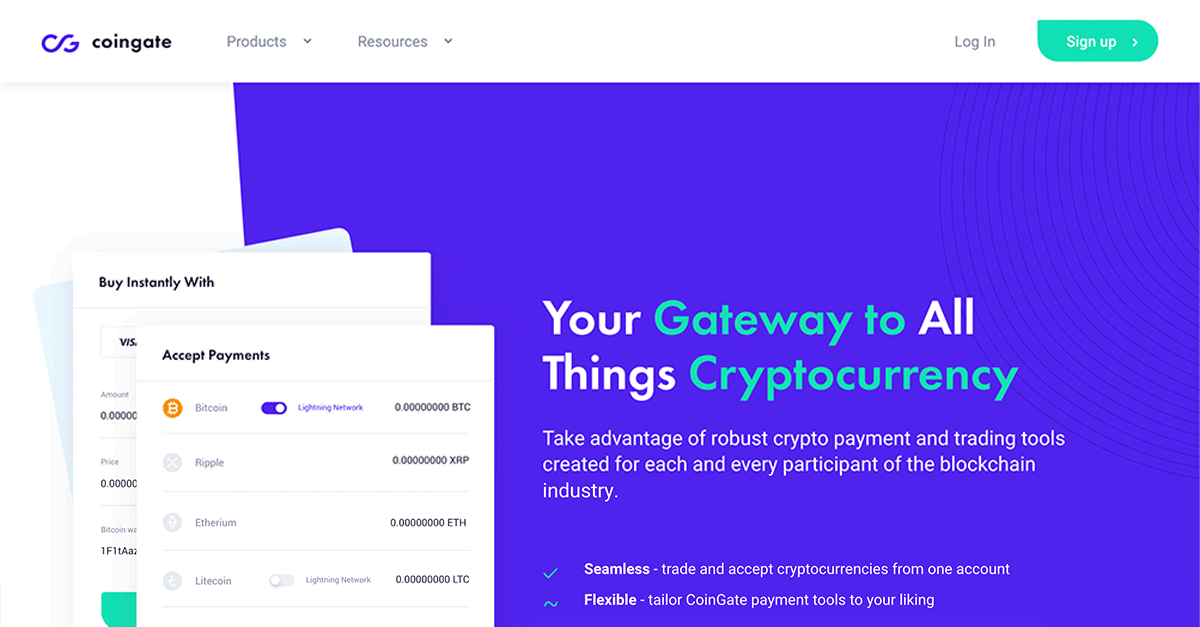 We will continue to improve and update the website much more frequently than before. But here's what's new right now:
A new pop-up menu with "Products" and "Resources" sections will make it more convenient to find what you are looking for;

We merged "Buy" and "Sell" pages to a single "Trade" page;
There's a separate "Integration methods" page for checking out all the payment solutions that we offer;
If you're a blockchain developer, you might want to check out the new "List" page in the "Resources" menu section;
Contacts for sales, support and compliance departments are also added, so our visitors no longer have to struggle when trying to find the right team to talk to;

Most importantly, CoinGate brand is also changing its primary colors and adjusting the logo, which now looks like this:

The new brand guidelines for media representatives and partners can be found on this page.
However, some of the pages were left untouched, mainly the blog and few other sites that exist under CoinGate subdomains. 
Design updates in those areas will be deployed gradually throughout Q2.
More product updates are coming!
The new design is just marking the start of an endless stream of new features and services that we will start rolling out in the upcoming weeks. 
Keep an eye out as we're getting ready to launch a merchant directory, followed by the next prominent feature – email billing via a freshly cooked merchant API tool!
Do you like our new website design, or do you prefer the previous one? Let us know your opinion on Twitter, and don't forget to subscribe to our blog down below!
Here are more articles from CoinGate that might be relevant to you: