We've added support for a bunch of new traditional currencies and expanded a list of coins to buy, so it's time to celebrate – we're dropping fees for credit or debit card purchases by half!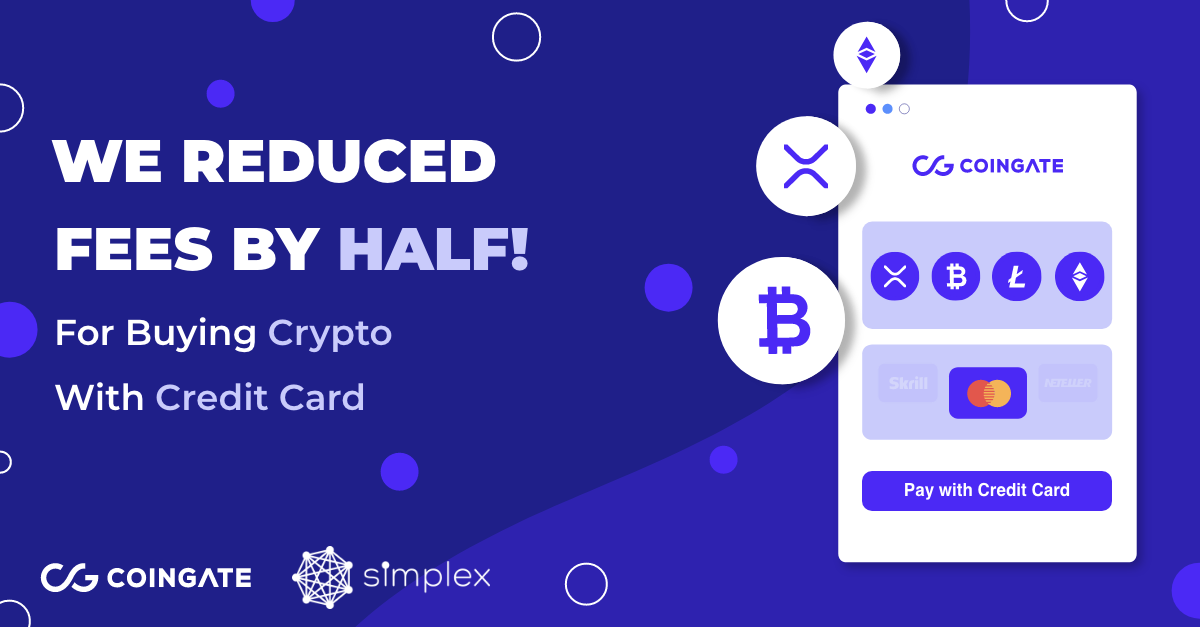 Hand-in-hand with partners from Simplex, we've been continuously upgrading the most beloved crypto purchasing option that we have. Now, we want to see more people giving it a go. And one way to achieve that is by lowering the fee twice! 
So go ahead and try out the most casual and convenient fiat-to-crypto bridge. Take this opportunity to stack up on Bitcoin before halving takes place, or any other coin for that matter – we offer 15 options! 
This limited-time offer will be available until Sunday, April 5. 
To start, visit this page, select one of the following cryptocurrencies available for purchasing and proceed to checkout: 
BTC / LTC / ETH / XRP / BCH  / BNB / XLM / TRX / ATOM / NANO / BUSD / PAX / DASH / DAI / EOS / USDT. 
Need some help with that? Use this step-by-step guide.
You're welcome to pay with any of 19 traditional currencies that we're now supporting. Expect to see more coins and traditional currencies added as we go forward – we'll keep providing updates and add new options for our customers. 
The best way to receive information like this first-hand, either subscribe to CoinGate blog by entering your email in a sidebar below or follow us on Twitter! 
Here are more articles from CoinGate that might be relevant to you: