What's a better way to start a new decade than doing a good deed?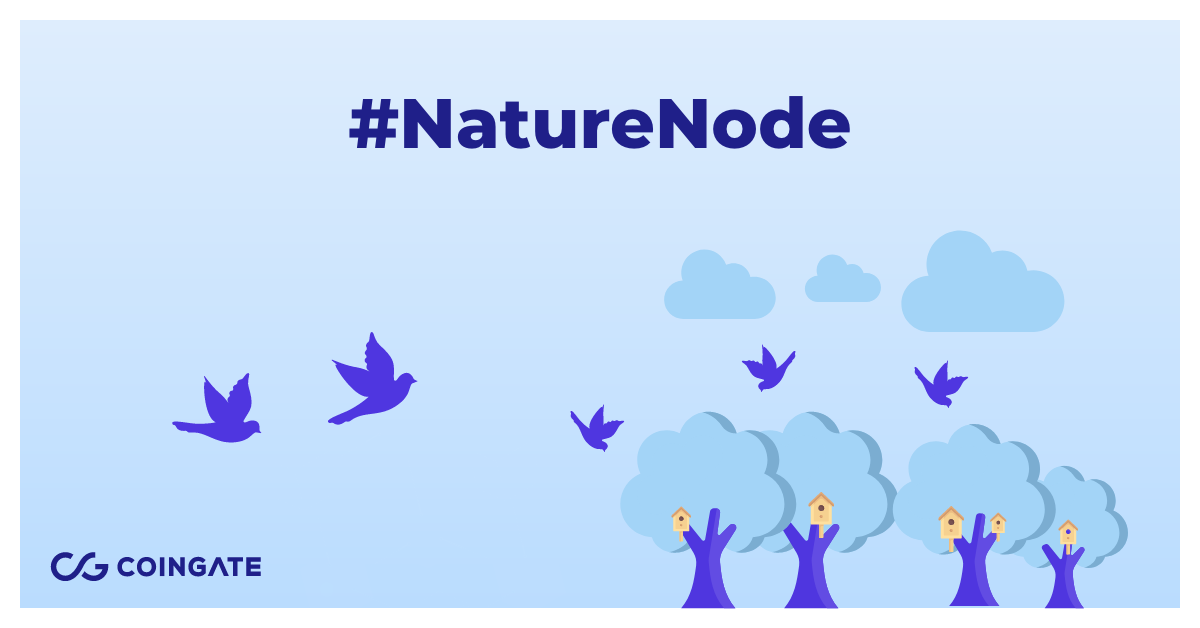 For lots of people, the beginning of 2020 became an opportunity to reflect on the recent past and clear the head for future endeavors. Traditionally, we did that as well in preparation for unveiling this year's roadmap. 
But there's one more thing we want to do before rushing back to work full-speed, which might as well turn into another tradition of our collective here at CoinGate!
Did you get your #NatureNode already?
Technology often takes inspiration from nature itself. By observing and understanding surroundings, humans have learnt to identify nature's patterns and adapt them to inventions of their own, whether in physics, engineering, biology, or else. 
However, not always do we find ways to show our gratitude and give back, and that's why we came up with an idea of #NatureNode! 
So, what's a #NatureNode? In essence, it's a stylish, eco-friendly, easy-to-set-up birdhouse that you can hang up anywhere you wish to see more life flourish. Birds will find a rope inside that is comfortable to land on, and an extended oak roof ledge will protect them from predators in any climate. 
Although bird mining might not be profitable, rest assured, it won't cost you a dime!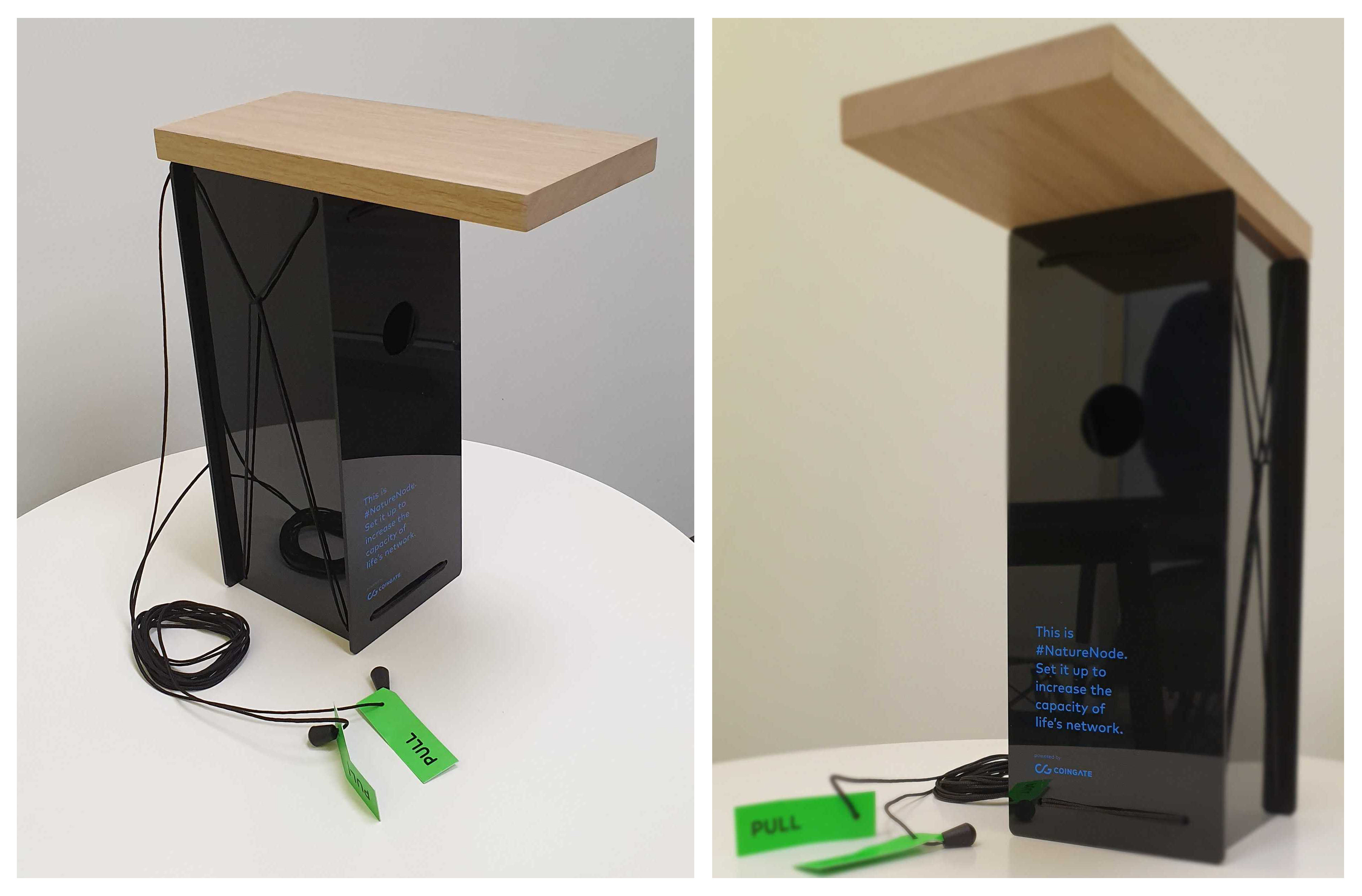 Special thanks to a brilliant design studio March for providing sustainable birdhouses that do not contribute to consumer noise, are environmentally friendly, perfectly functional and of the highest quality.
We've sent out dozens of these fold-out birdhouses to our friends and colleagues from all around the world in hopes to create a real, functioning network of life. 
And, to keep track of which Nature Nodes are online, we'll put all of them on a map as soon as we know that they're up and running! 
In case you already got one, simply follow the instructions on a card, then take a picture of it and tweet it to us @Coingatecom with a hashtag #NatureNode. That way, we'll know that you joined the network and belong on our map of life's network!
As hinted before, we don't want to stop here. In due time, we intend to scale this network and include more of our friends and partners into bird-mining activities. 
In fact, Nature Nodes don't have to come from us if you wish to add yourself to the map of life's network. Hanging up your own birdhouse counts as well! So if you want to join the cause and appear on our map, feel free to tweet a picture of your own birdhouse with a hashtag #NatureNode! 
With all that said, let's begin this year's journey by making a positive impact! And, of course, wish you all a happy and prosperous year of 2020!
Follow us on Twitter to see future updates from CoinGate!
Here are more articles from CoinGate that might be relevant to you: