It's the 4th time in a row that our team will be attending ICE London conference. And it's not just because we love it, but because we have plenty to offer for the participants of gaming and gambling industries alike.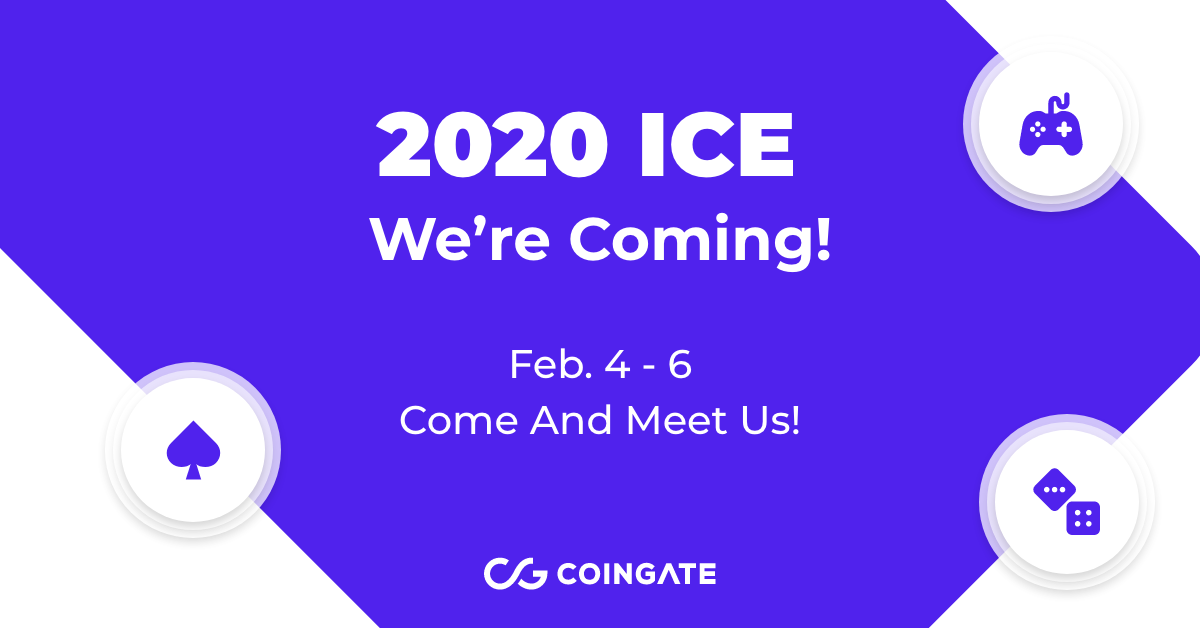 As we've been part of this conference forever, we had a pleasure to see the entertainment industry grow, innovate, adapt and overcome challenges, which often tend to line up with ours. And each year, we find ways to present new opportunities and possibilities for our current or future clients and partners. This year is not going to be an exception!
Here's a list of this year's attendees from CoinGate:
Justas Paulius

(Chief Operations Officer): Justas is an expert in financial procedures and operations, and will be able to answer any question related to financial nuances of crypto payment processing. 

Kotryna Gudžiūtė

(Business Development Manager): Kotryna is the main person to discuss B2B opportunities and individual out-of-the-box solutions for your company's needs.
Vytautas Basys (Key Account Manager): Vytautas knows CoinGate inside and out, and can explain every single detail of our payment processing solution, whether you're interested in integration methods, additional features and overall flexibility of a platform. 
CoinGate for gaming
Over the years, the gaming industry has been increasingly getting curious in blockchain-enabled payment rails as they proved to be a huge convenience in many ways – implementation of digital assets into casual business practice helped countless game developers and publishers to significantly cut the cost and speed of payment processing, fight chargebacks and even attract a wider audience. 
Meanwhile, a huge player base consisting of crypto-loving millennials and gen Z came to appreciate cryptocurrency payments for mainly the same reasons – cheaper, faster (in most cases, instant), hassle-free payments without any need to give out sensitive financial information to 3rd parties. 
However, the full potential of crypto payments is yet to be discovered, especially regarding the monetization of games and now even in-game items or features. 
As we're on the verge of rewiring our system, soon we'll be able to offer flexibility and possibilities that stretch beyond the current expectations from crypto payments' provider. 
As of now, businesses can easily set up CoinGate payment processing solution, enable instantly confirmed payments with over 50 cryptocurrencies (including over Bitcoin and Litecoin Lightning Network) and convert earnings to fiat (optional). 
While it's already pretty awesome, in a few months our customers will get to enjoy a bunch of new features, which would arguably benefit the gaming industry the most. For example: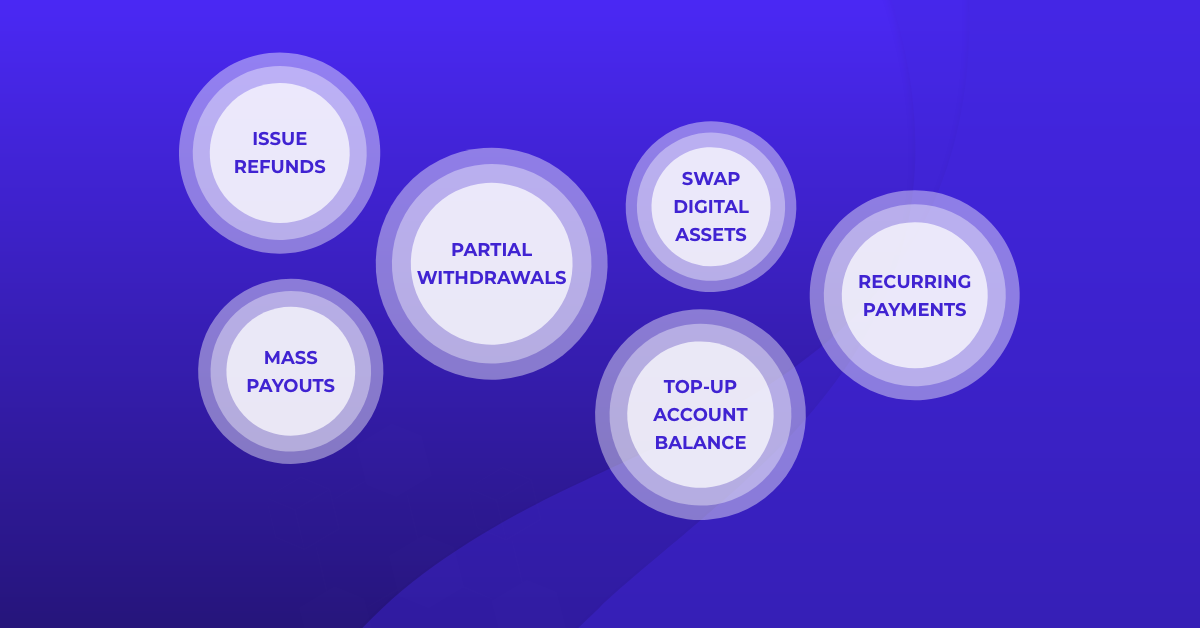 Issuing refunds. Refunds in cryptocurrency are unheard in payments' industry. This will soon change as our clients will be able to issue, track and manage refund requests by themselves straight from the dashboard. 
Set up recurring payments. A good portion of gaming companies run subscription-type businesses, and cryptocurrencies are not suited for that. But we're onto it – our customers will soon be able to bill players and partners via email. 
Make partial withdrawals. Customers will have the tools to hold collected funds, as well as split withdrawals into different payout addresses, currencies and more.
Execute mass payouts. Whether there is a need to pay rewards for players, salaries for employees, or anything else, businesses will have an option to set up and execute mass cryptocurrency payouts to destinations of their choice.
Top-up account balance. Pre-funding your account balance will also be an option, which might be useful while setting up CoinGate business account, or setting up other accounts for subsidiary companies.
Swap digital assets. Once account balances are in place, swapping digital assets between each other will take only a few clicks on the dashboard!
Micro-transactions. While most transactions with altcoins are fast and almost costless, small Bitcoin transactions currently are too expensive to make. However, our Lightning Network support can make this problem obsolete right now.
Token integration! It's becoming a trend to tokenize your in-game currency, and we have the power to make it an integral part of the entire cryptocurrency ecosystem!
We're more than glad to elaborate on our future developments face-to-face, so if you're feeling ready to adopt a modern approach to payments, we're up for the chat!
CoinGate for gambling
While all these upcoming features are perfect for the gaming industry, all of them can also be applied to online gambling and betting businesses as well. In fact, since now we are a regulated entity under the scope of the 5th AML Directive, we as a payment processor can do even more for this industry segment.

In the eyes of regulators, both cryptocurrencies and gambling fall under the high-risk activities, which means that transparency and security remain crucial elements that require more focus. This is especially important in the light of recent changes in regulatory policies across European jurisdiction.
As we've spent most of last year developing compliance procedures, strengthening our ability to identify patterns, compromised addresses and money trail, as well as react to suspicious activities on time, we have all the tools to help out gambling businesses to do the same and go beyond just processing payments. 
Besides mitigating the most pressing risks like money laundering, fraud, and other possible illicit activities, as a trusted and regulated payment processor, we can also give more credibility and exposure to businesses that are yet to establish themselves in the industry as a legitimate enterprise. 
Do you see yourself working with us?
We're excited to visit ICE London once again, and we're hopeful that you won't miss the opportunity to catch us by hand, say hello and ask any questions you might have. 
We're coming prepared for you, so if you're up for a productive conversation, get in contact with our attendees via LinkedIn or find us at the venue!
Here are more articles from CoinGate that might be relevant to you: