If your website starts growing fast, you might have to consider upgrading your hosting plan to something that would better suit your needs. In such a case, VPS can be the best option when switching from shared hosting services.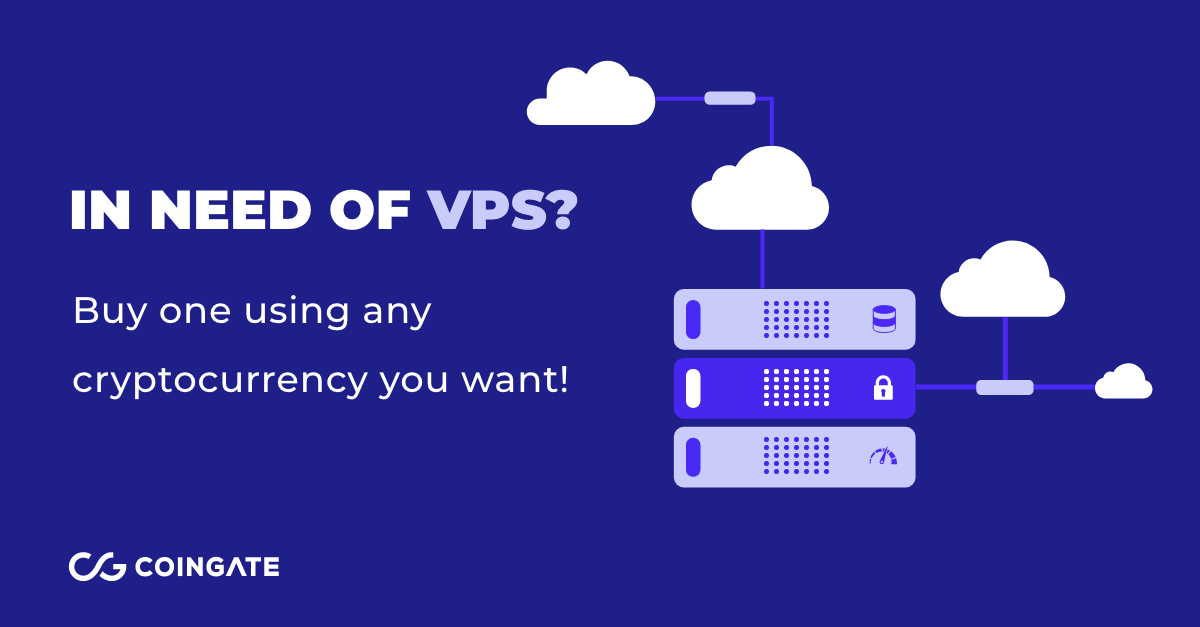 In this article, we will showcase five VPS providers that offer their services for cryptocurrencies like Bitcoin, XRP, Litecoin, and many others. 

What is VPS?
VPS, or Virtual Private Server, is a hosting service that ultimately combines the benefits of shared hosting and dedicated hosting solutions.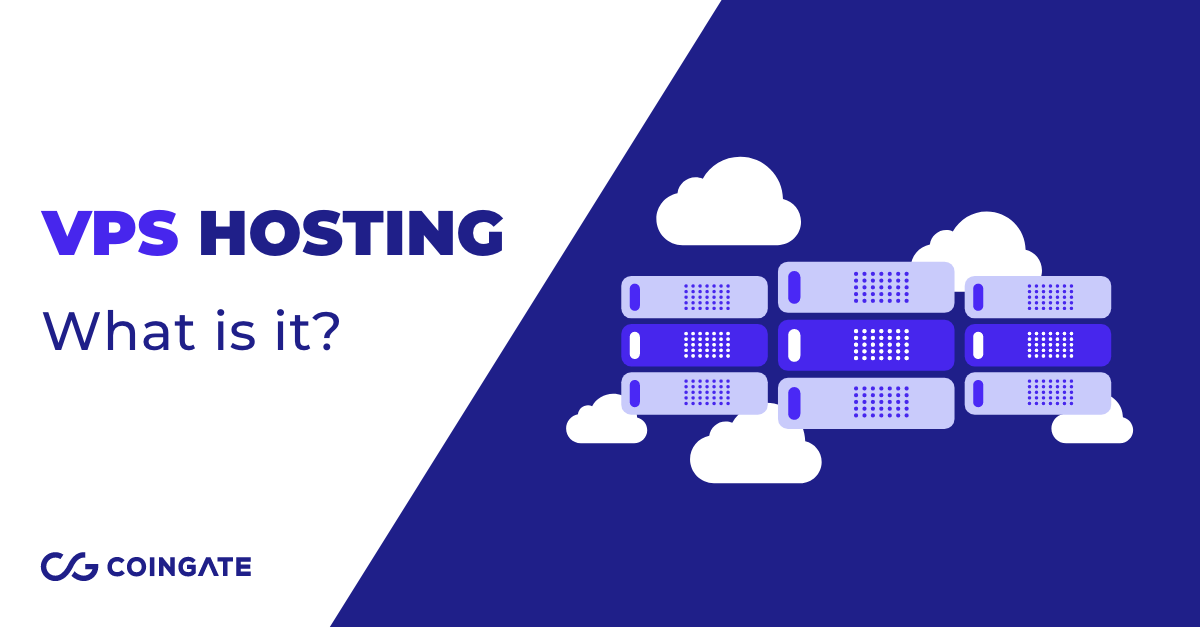 VPS takes advantage of virtualization technology that splits one large server into multiple virtual servers, providing you with your own truly private space. 
In other words, VPS is a piece of physical hardware functioning like several entirely separate servers, where you can set up custom software, run any operating system, and more. 
Why do I need a VPS? 
Shared hosting might be enough to sustain small blogs or personal websites. However, once your site gets larger and your traffic increases (especially if you're running an online shop), you might start experiencing issues.
For example, you can encounter slower loading times, or deficient bandwidth, or lack of RAM. These and other problems are common because, in shared hosting, every user has access to all server resources. That means if someone else gets a huge spike in traffic, it might lead to an unpleasant experience for both you and your website visitors. 
On the other hand, when using VPS, you won't have to share RAM, CPU, bandwidth, or any data with other users for that matter, unlike when using shared hosting. Additionally, VPS provides several layers of impenetrable security, which serves well for businesses dealing with customer information, or just people who value their privacy. 
Where can I buy VPS with cryptocurrencies such as Bitcoin?
Here are several websites VPS providers that accept numerous cryptocurrencies for their services: 
HostStage
HostStage offers VPS hosting for Windows, as well as managed and unmanaged versions of Linux VPS. The company keeps up with the latest technologies, and for that reason, they are able to offer services built on the latest, high-end technology.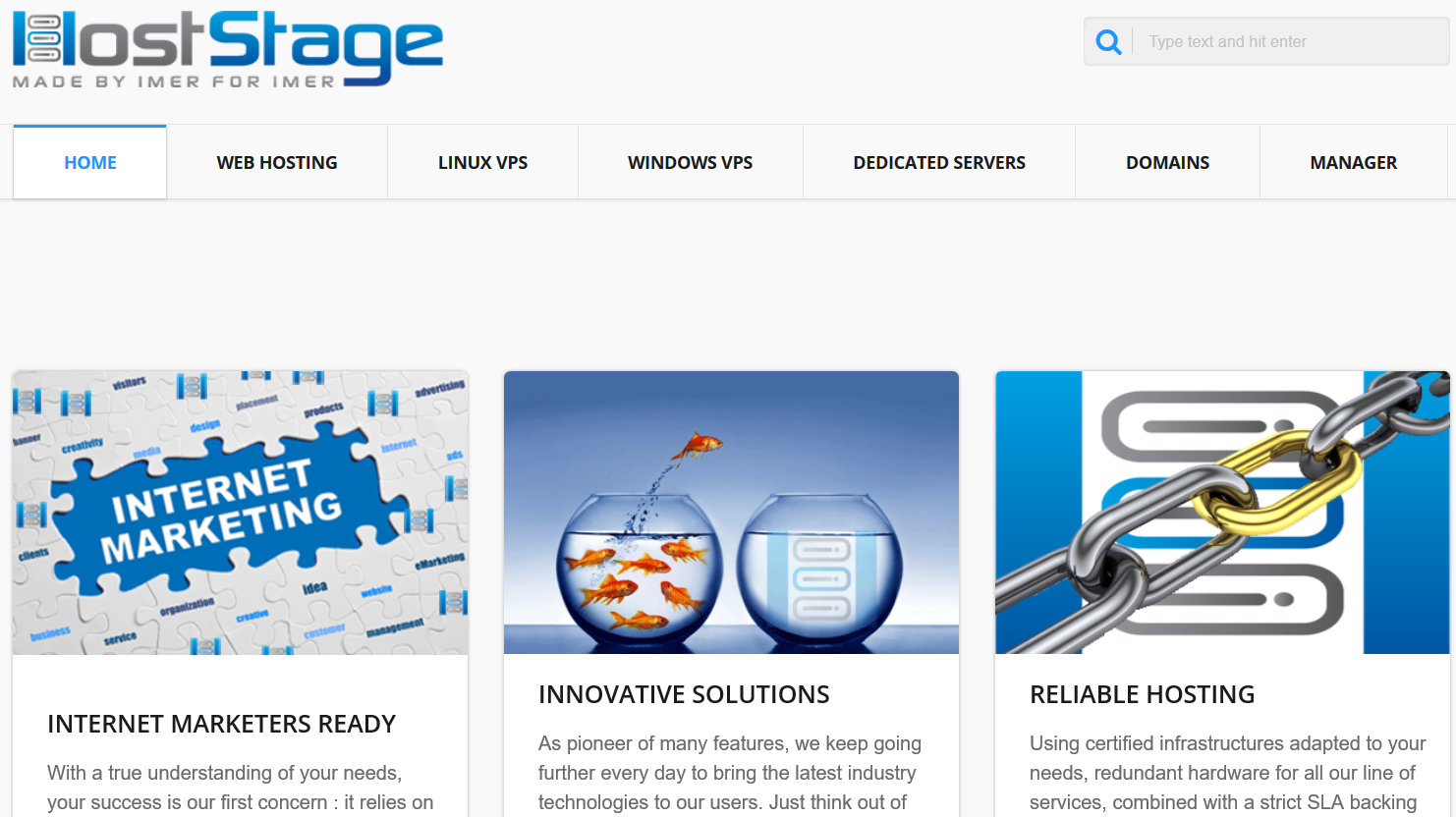 For example, they are one of the first VPS services in the industry to implement the DDR4 ECC RAM and Intel SSD RAID 10 as a standard. On top of that, all their servers run on Intel Xeon E5 CPUs which currency is proven to be the best in the market for virtualization.
The company is also putting extra effort in safety of their services. Their DDoS protection based on a high-end Arbor infrastructure allows mitigating the bad traffic to the IP while taking up to a 450 GBPS DDoS attack.
Price range: From 4.95$/month to 144.95$/month.
Accepted cryptocurrencies: Bitcoin, Litecoin, Ether, XRP, and +50 other digital assets.
Visit HostStage
RDP Arena
RDP Arena offers Linux and Windows VPS services. What makes their product different is that all their VPS come with full admin access and a remote desktop protocol (RDP), which allows access to a remote server having decent hardware configuration.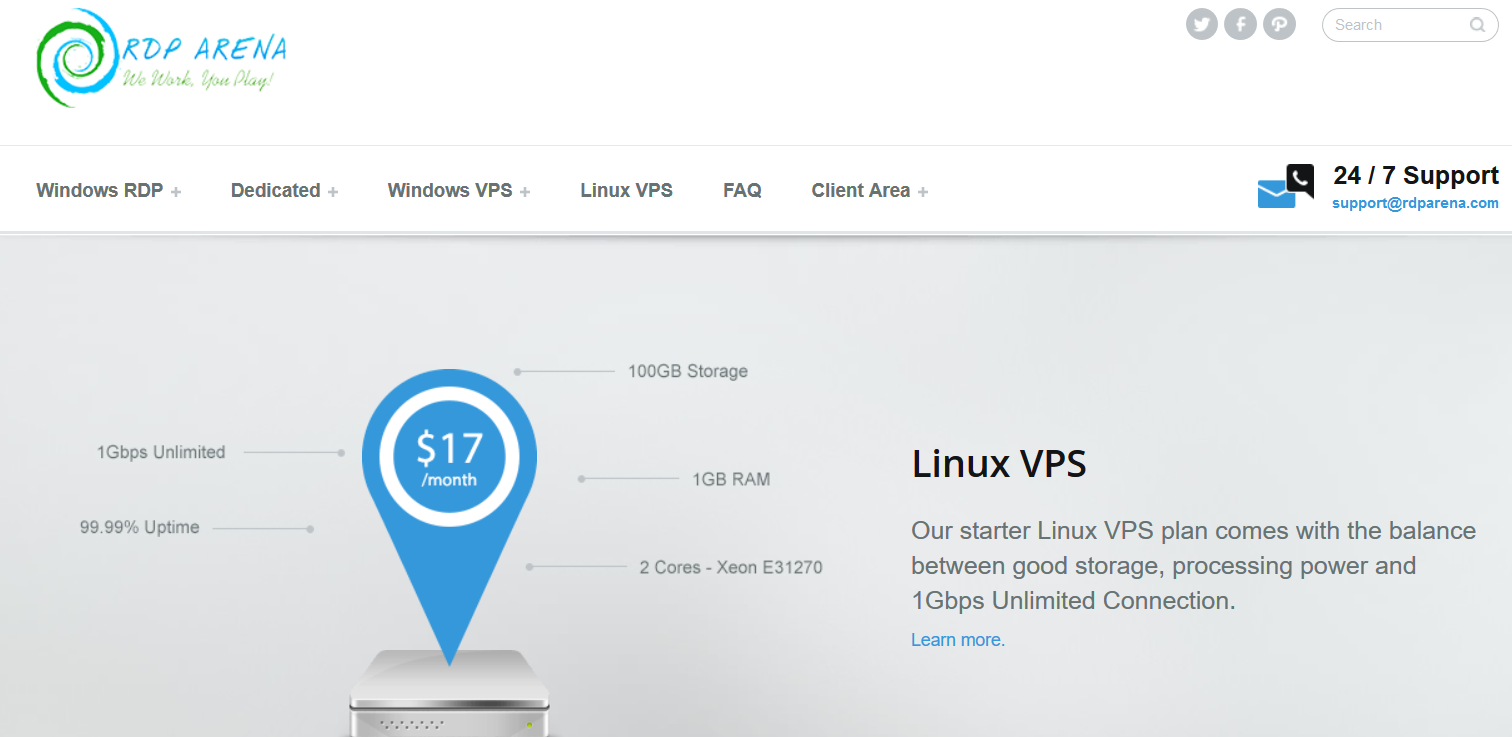 Additionally, all their packages come with unlimited 1Gbps bandwidth, and their network is connected to multiple redundant 10 Gigabit fiber uplinks that guarantee a 99,9% uptime. As a result, in the last five years, this company had served more than 20,000 happy clients.
Combine that with 24/7 support, and you have one more decent choice to choose from!
Price range: from 17$/month to 32$/month.
Accepted cryptocurrencies: Bitcoin, Litecoin, Ether, XRP, and +50 other digital assets.
Visit RDP Arena 
Hostiso
Hostiso provides both managed and unmanaged VPS services. The company claims that its servers are 30% faster than any competition with a fast service deployment of three minutes. Moreover, you can host as many domains and sites as you like on your VPS.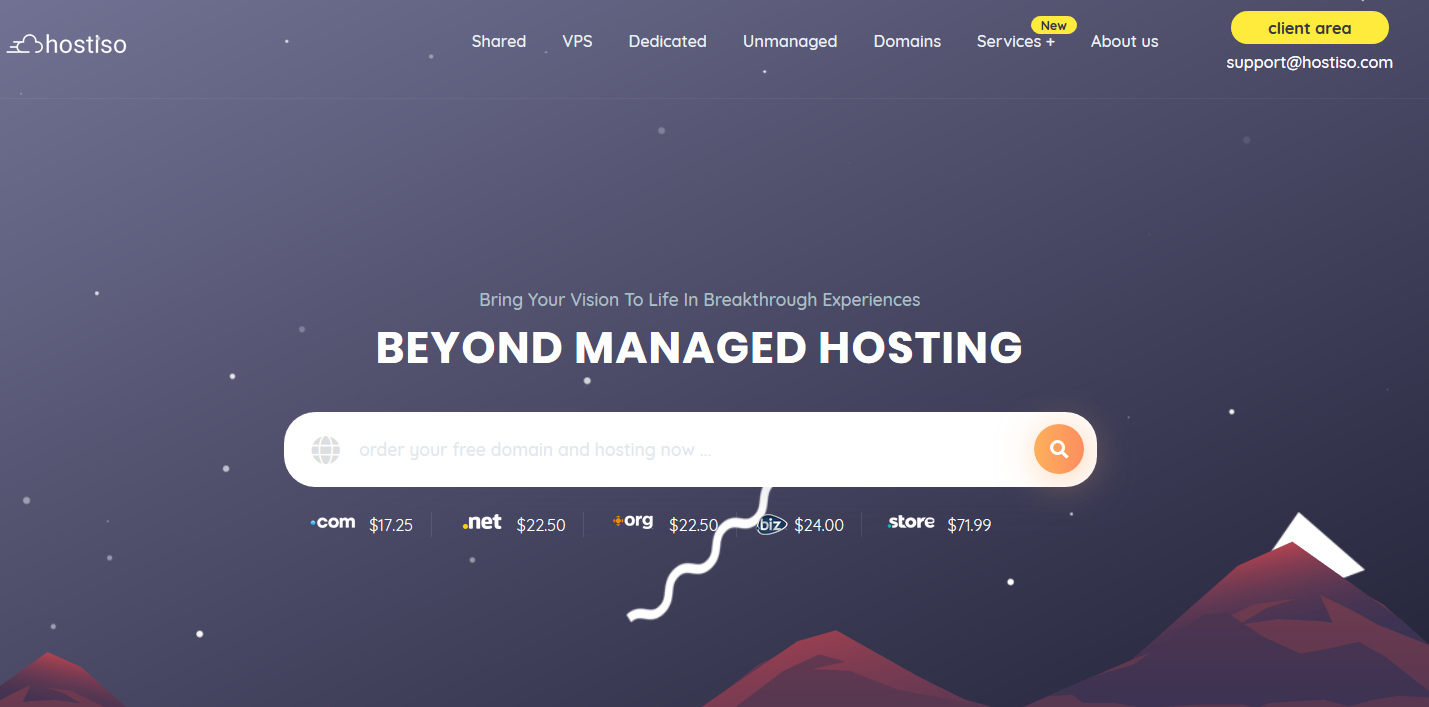 All their services come with cPanel/WHM allowing you to easily manage web hosting accounts, email addresses and execute similar tasks. Additionally, you'll be able to install over 400 apps immediately due to a pre-installed Softaculous app installer. 
A user-friendly experience is just something extra. Here, you can build your VPS with up to 12 cores, 32GB of RAM,15TB of storage and run any OS that you want. Currently, you can try Hostiso services free of charge for one month, so if that sounds like something you could take advantage of, use the opportunity!
Price range: from 6.99$/month to 119.99$/month.
Accepted cryptocurrencies: Bitcoin, Litecoin, Ether, XRP, and +50 other digital assets.
Visit Hostiso
RedSwitches
Fully customizable, instantly deployed, lightning-fast – that's how RedSwitches present their VPS services. Currently serving over 5,000 customers, RedSwitches strives to make VPS hosting as user-friendly as possible – they can even arrange the data migration from other servers to RedSwitches, and that's free of charge.
Even though their VPS plans aren't a managed service, they are available 24 hours a day to help with any technical issues. On top of that, they guarantee to respond to you in 20 minutes after you ask a question. 
Price range: from 10$/month to 50$/month.
Accepted cryptocurrencies: Bitcoin, Litecoin, Ether, XRP, and +50 other digital assets.
Visit RedSwitches
XetHost
The company offers a range of Linux-based VPS packages with variations of three operating systems (Ubuntu, Debian, CentOS), as well as the ability to build your own custom VPS from ground-up. Additionally, you can choose to have up to 4 IP addresses dedicated to you.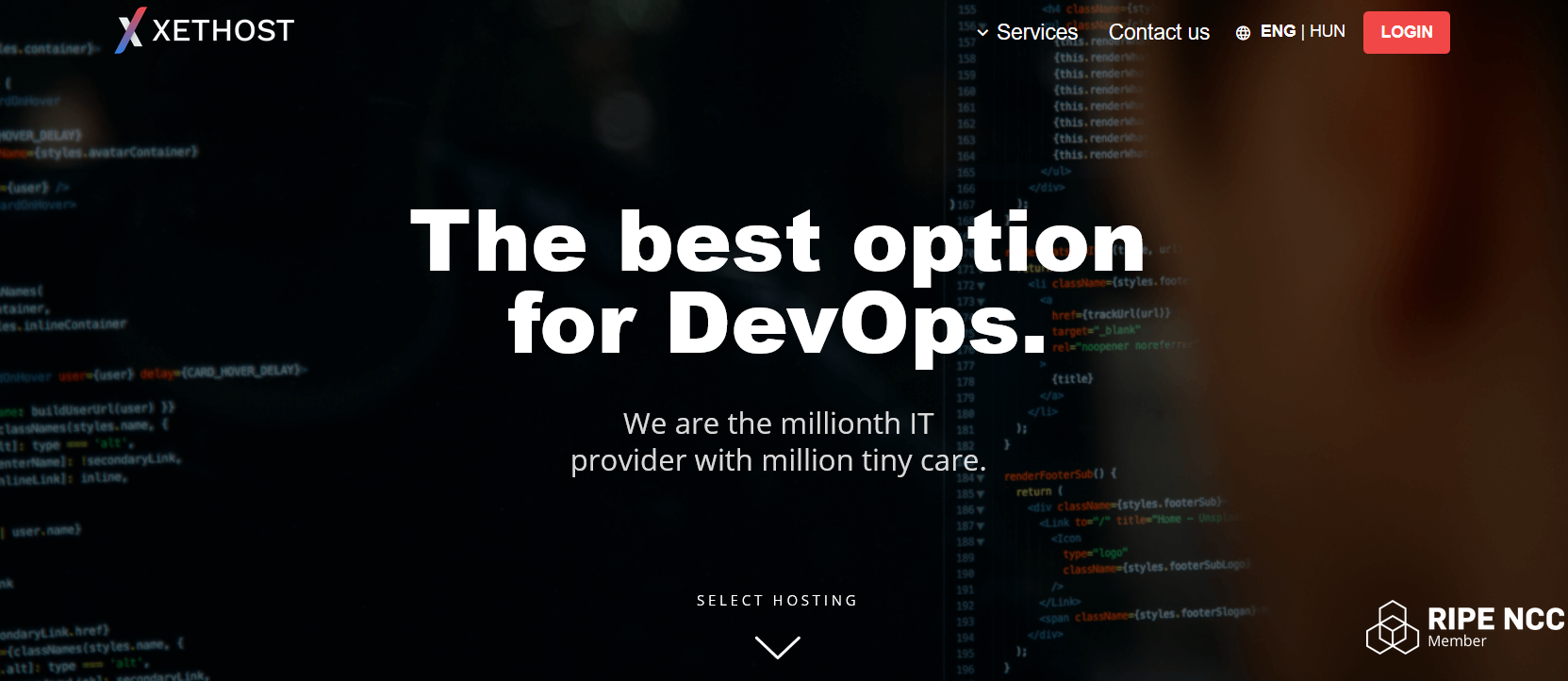 What makes them appealing is how easy it is to select exactly what you want and get immediate access to the service. And it's not that costly – the most expensive custom-built VPS (8 core CPU, 200 Mbit/s network, 16 GB RAM, 200 GB SSD, 4 IPs) would cost you 90$/month. 
Even though the provider is not widely known, you can test their services with a 14-day money-back guarantee if you're not happy with the quality of their product. Who knows – perhaps that's the industry's hidden gem!
Price range: From 3.59$/month to 90.92$/month.
Accepted cryptocurrencies: Bitcoin, Litecoin, Ether, XRP, and +50 other digital assets.
Visit XetHost
Need more hosting solutions?
In case you didn't find what you're looking for, no worries – previously, we also wrote about top web hosting services that accept crypto. Might be worth checking out!
We are always striving to bring you the content worth your time. If you wish to be notified each time we publish something new, consider subscribing to our blog! Just enter your email below, and we will take care of it!
Here are more articles from CoinGate that might be relevant to you: