As an additional service, CoinGate provides a platform for traders to sell the most popular cryptocurrencies for Euros with a single payment.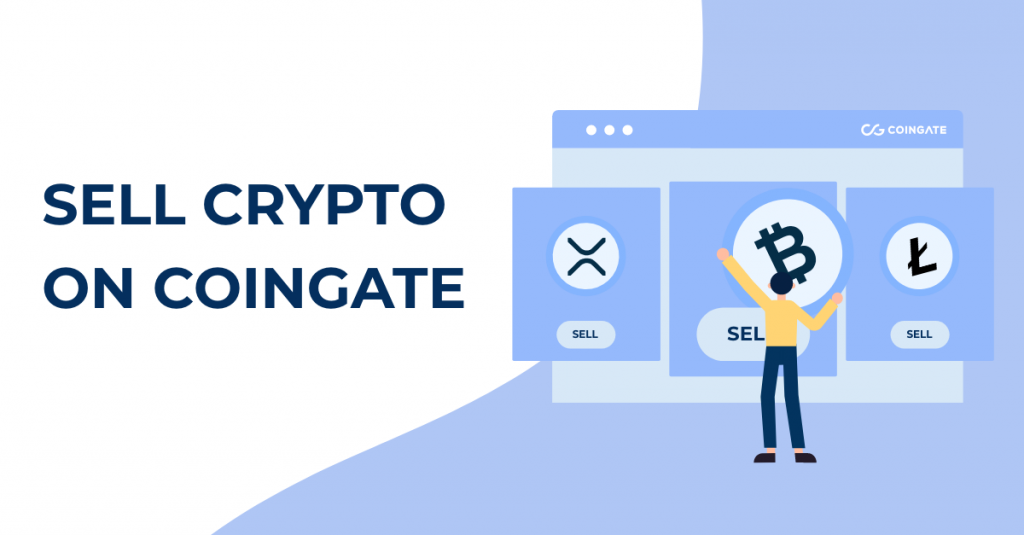 Selling cryptocurrencies on CoinGate is pretty straight-forward and hassle-free. Once you create an account and verify your identity, go to your account dashboard and select the "Trader->Sell" menu section.
How do I sell cryptocurrency at CoinGate?
Currently, CoinGate allows selling 9 digital assets: Bitcoin, Litecoin, Ether, Bitcoin Cash, Nano, TRON, Dai, USDS and BTT.
In the first section, choose the cryptocurrency from the provided list and enter the amount that you wish to sell. When done, further down you'll see all the amounts calculated.
Then click the "+Add Euro payout address" button that will pop up. This happens only once when you sell digital assets on CoinGate for the first time.
You'll be redirected to the SEPA payout option screen but there's also an option to select the international bank transfer. However, note that we send international bank transfers with a 1% (min 90 Euros) fee deducted from the amount sent, due to the fact this is what our banking provider charges for the service.

To add Euro (SEPA) payout option, fill in the empty fields:
First, choose a title for your payout option. It will help you distinguish a particular payout option from all others that you have already created, or will create in the future.
Next, proceed with the rest: name of a bank account holder (important: the owner of a bank account has to be the same as the account holder's at CoinGate), name of a bank you're transferring your funds to, as well as bank SWIFT code and bank account number (IBAN).

Finally, click on the "Add new payout option" button. You will immediately receive a payout setting confirmation request to your email address. Once you confirm the payout option, you will be able to select it when selling cryptocurrencies.
Trade cryptocurrencies and become an affiliate
If you are trading cryptocurrencies often, we offer an opportunity to join our trader affiliate program and earn in the process.
If you are a registered user, you can create referral links that allow receiving up to 1% of the fees paid by traders who registered using it. The referrer can also choose to receive less than 1% and, as a result, referred customers will also pay lower fees than usual. Herewith, the referrers will get a percentage of total payments that the referred customer makes.

You can create the referral links via your CoinGate dashboard under the "Trader/Referrals" section.
Just so you know, we produce content like this at least once a week. If you enjoy reading our articles, feel free to subscribe to our blog! Just enter your email address down below, and you will get a notification each time we release something new!
Here are more articles from CoinGate that might be relevant to you: