VPN is a crucial tool if you want to stay secure and anonymous online.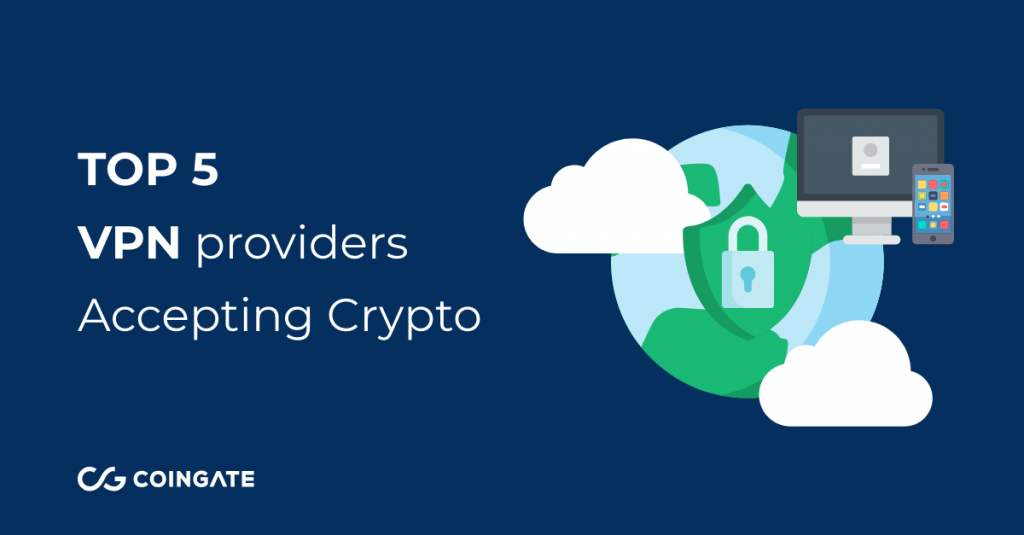 In this article, we will present five VPN providers that offer their services for cryptocurrencies like Bitcoin, XRP, Litecoin and a bunch of others .


What is a VPN?
VPN, or Virtual Private Network, is a software tech that encrypts your data and acts as a bridge between you and your internet provider.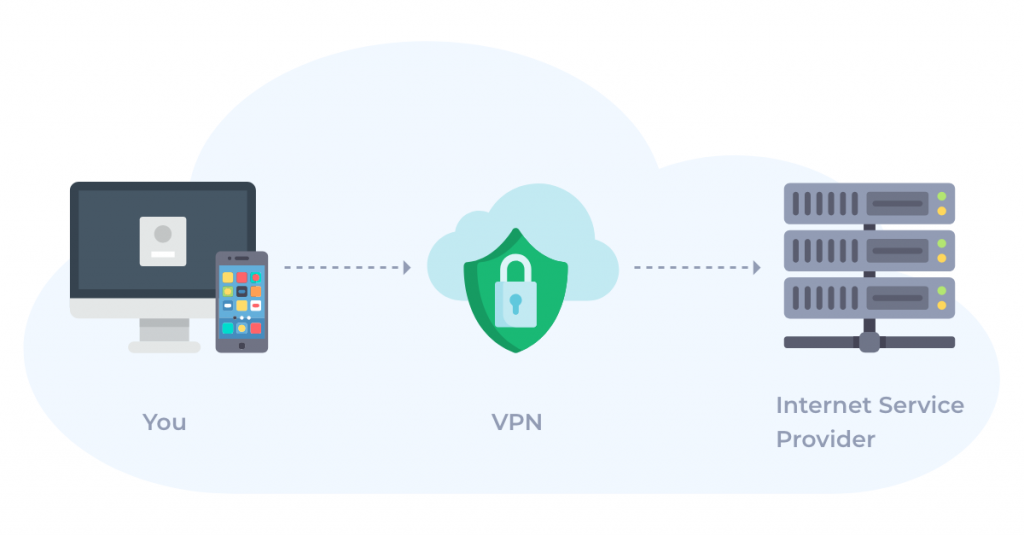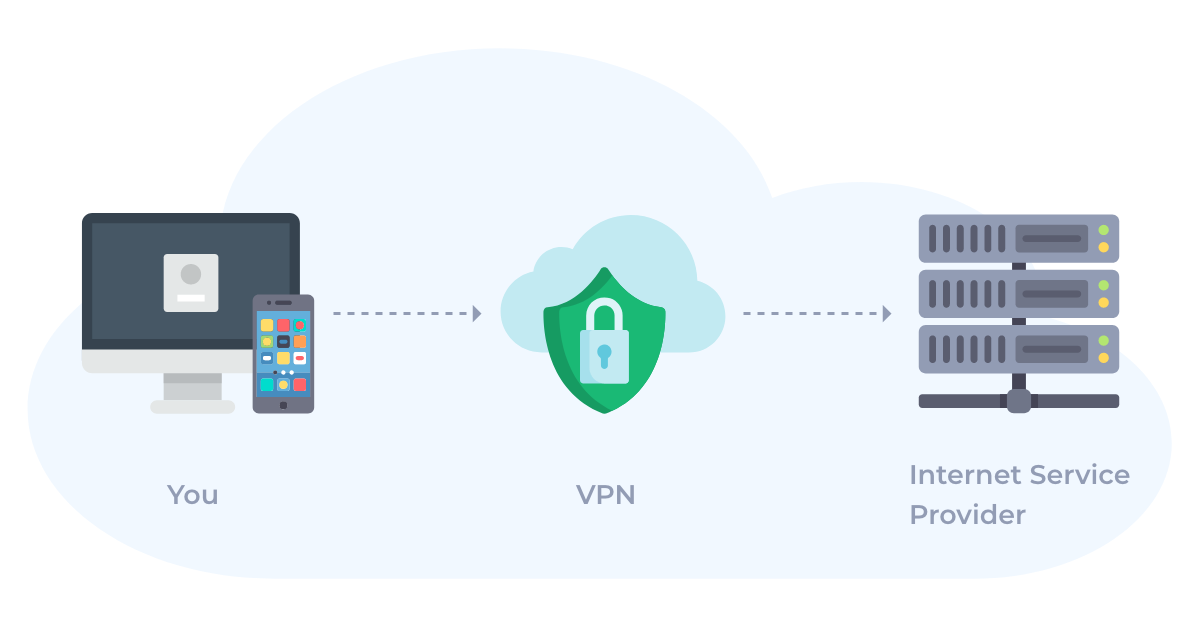 It allows connecting to the internet securely and protects your incoming and outgoing data by transmitting it via an encrypted tunnel.
Why should I use a VPN?
VPN hides your real IP address and location, so you stay anonymous at all times. It also lets you bypass censored parts of the Internet, access your favorite TV shows on other continents, and much more.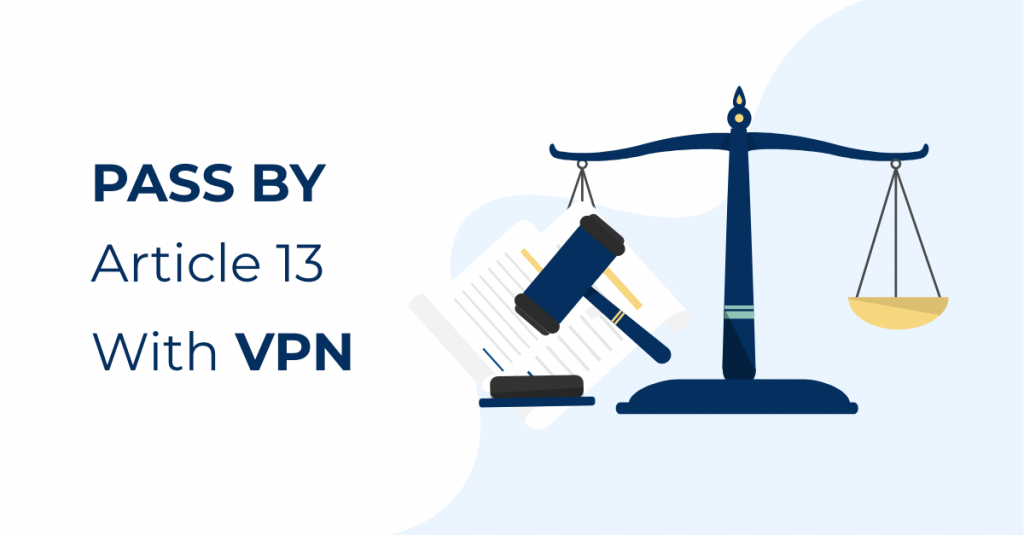 Most importantly, using a VPN means that "meme-killing" Article 13 will have no effect on your browsing experience at all.
Learn everything there is to know about VPNs in this extensive article by John Mason at thebestvpn.
Buy VPN with Bitcoin and other cryptos
Below, you will find a list of top-notch VPN providers that accept cryptocurrency payments.
Most of these VPNs accept over 50 digital assets, so if you own a less-known coin, there is a decent chance you will be able to use it at these websites:
Surfshark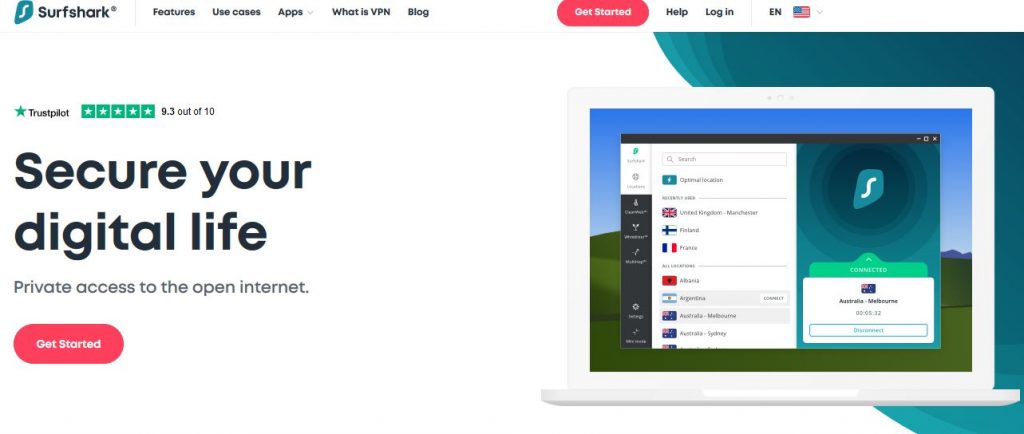 Surfshark stands out as one of the most secure VPN providers.
This particular VPN company encrypts your data by using industry-leading AES-256-GCM encryption. According to the report of independent web security testers Cure53,
"Cure53 is highly satisfied to see such a strong security posture on the Surfshark VPN extensions, especially given the common vulnerability of similar products to privacy issues".
Besides allowing to use the service on as many devices as you want, the company offers a wide variety of additional features. Those include private DNS & leak protection, NoBorders mode, Camouflage mode, and so on.
Even if your VPN connection drops, your online activities and personal data are never exposed due to a KillSwitch feature. And all of this is presented to you in a user-friendly way.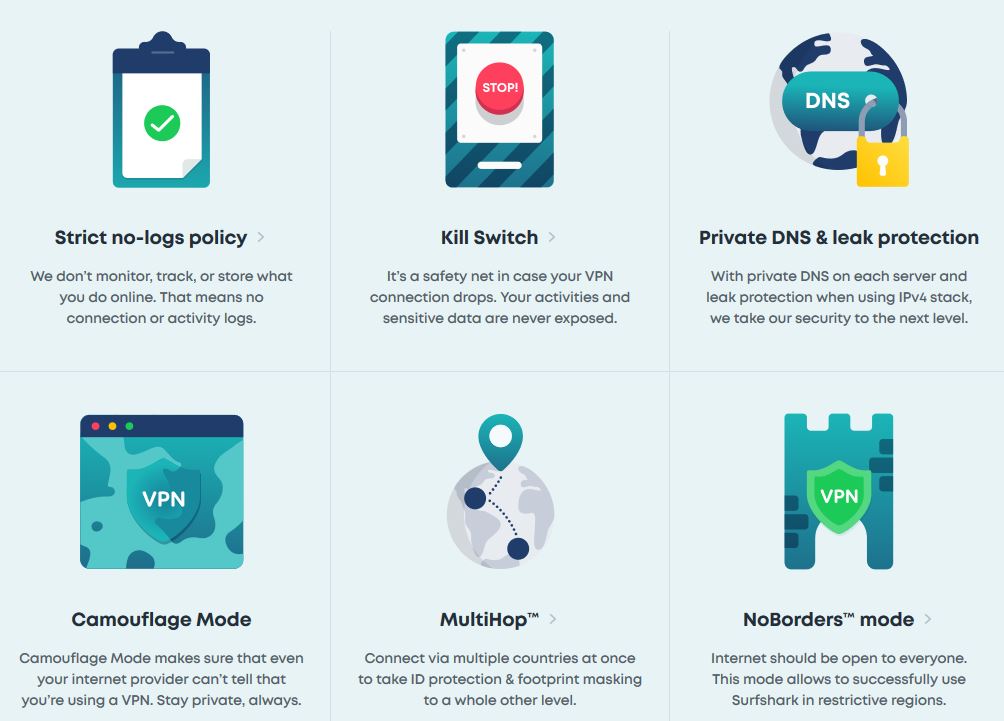 If all these features make no sense to you, don't worry – Surfshark has live support set up, so you can always ask questions on the spot and get answers from a knowledgeable professional right away.
This relatively new player in the industry took it by storm offering low prices, versatile service, and excellent customer support. All their plans come with a free tree trial and 30-day money-back guarantee in case you are not satisfied with a service.
Price range: 1-month plan for 9.89 Euros, 12-month plan for 4.99 Euros/month and a 24-month plan for 1.76 Euros/month;
Server count and countries: +800 servers in +50 countries;
Accepted cryptocurrencies: Bitcoin, Litecoin, XRP, Ether and +40 other cryptocurrencies.
BlackVPN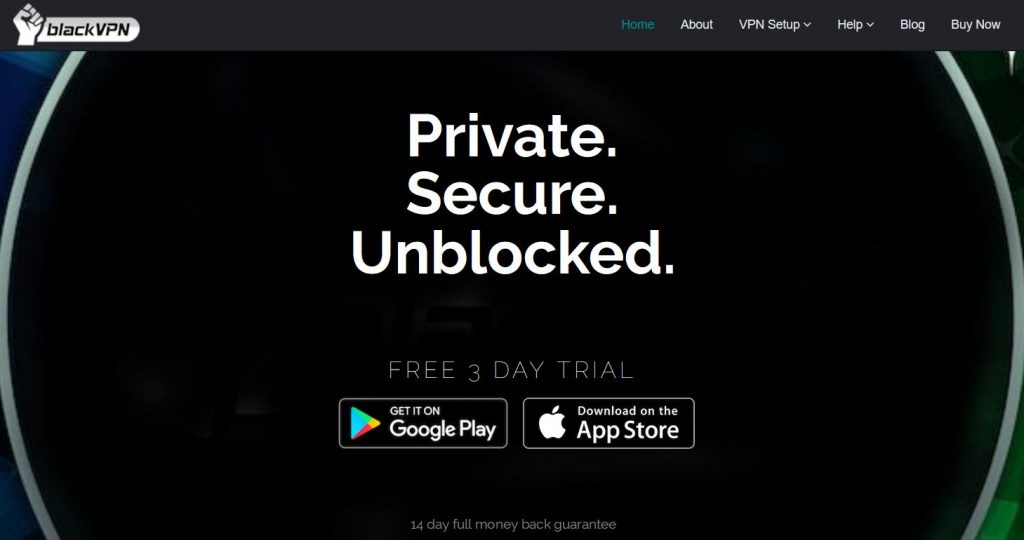 When we talk about privacy, this company takes itself very seriously. They ensure that BlackVPN doesn't record traffic, connection, or DNS logs whatsoever.
In fact, to achieve ultimate privacy and the maximum performance, BlackVPN runs their own physical DNS servers. All of them are physically located in numerous countries, meaning they don't use virtual servers as some VPN providers do.
On their website, a company lists even more reasons why their services are worth considering. They include unlimited speed and bandwidth, award-winning support, easy setup, top-notch security measures, and more.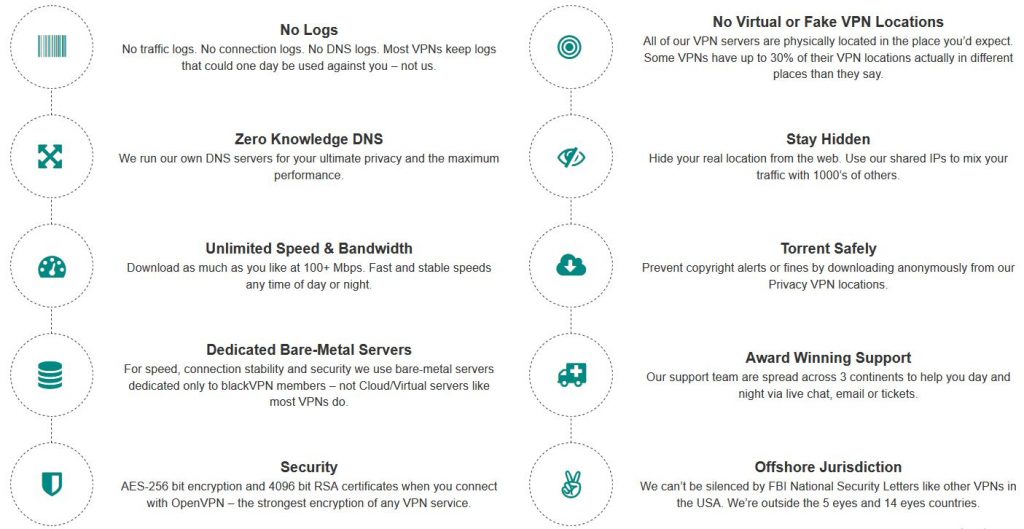 From what we can conclude by scrolling through some reviews, you can hardly find a person who wouldn't be impressed by their quality service. Feel free to test their VPN by yourself with a three-day trial and 14-day full money back guarantee.
BlackVPN services are available on Windows, macOS, Android, iOS, Linux, and routers, with the ability to connect up to seven devices at once.  
Price range: Access to privacy VPN Locations 49 Euros per year; access to all VPN locations 99 Euros per year; access to USA & UK VPN locations 75 Euros per year;
Server count and countries: 31 servers in 20 countries;
Accepted cryptocurrencies: Bitcoin, Litecoin, XRP, Ether and +40 other cryptocurrencies.
SaferVPN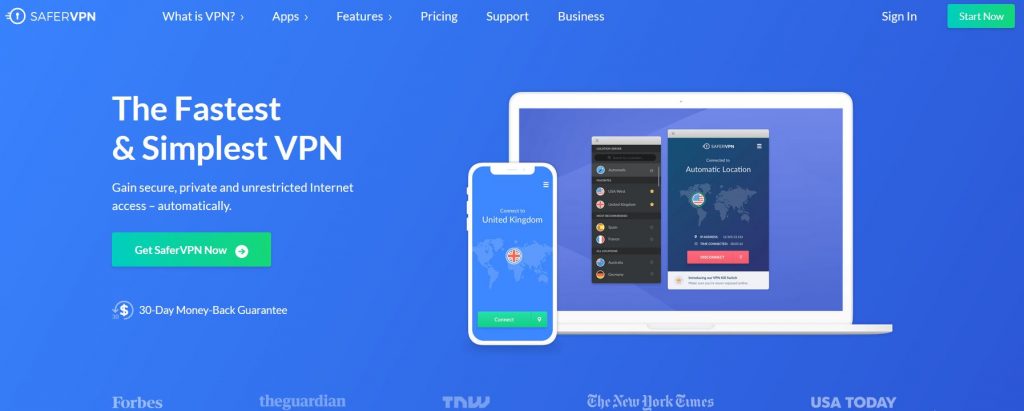 Known as one of the fastest VPNs in the market, SaferVPN is also very simple as it takes only 3 minutes to set up. SaferVPN can be installed on routers a well, and using one is even more hassle-free.
Furthermore, the app they provide is extremely easy to use. You can connect to any location from the list with a single tap.
On top of it, you can conveniently mark your favorite locations to connect to them quickly. The app comes with a kill-switch that will disconnect you from the Internet in case the VPN connection drops.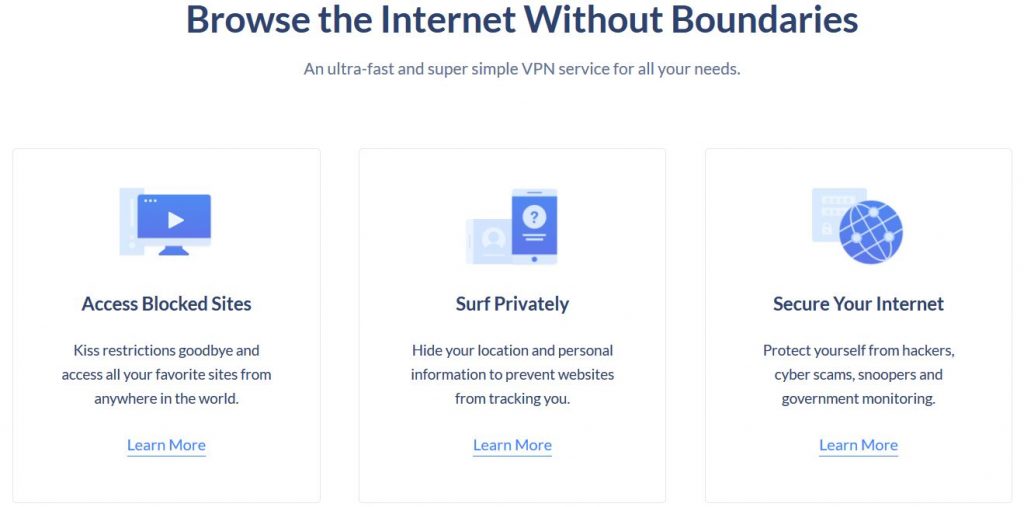 Their range of features varies from smart Wi-Fi protection that automatically detects unsafe Wi-Fi hotspots, to superior 256-bit bank-level security. The software is compatible with Windows, Mac, iOS, Android, TOR, Routers, SmartTV, and consoles. It allows connecting up to five devices simultaneously.
You can try their VPN software with a 30-day money-back guarantee. And if you encounter any issues, on their website you can find live 24/7 support ready to help you out on the spot.
Price range: Often offer huge discounts; 1 month for 12.95$, 1 year for 5.49$/month, 2 years for 3.29$/month, 3 years for 2.50$/month;
Server count and countries: over 700 servers in 35 countries;
Accepted cryptocurrencies: Bitcoin, Litecoin, XRP, Ether and +40 other cryptocurrencies.
CactusVPN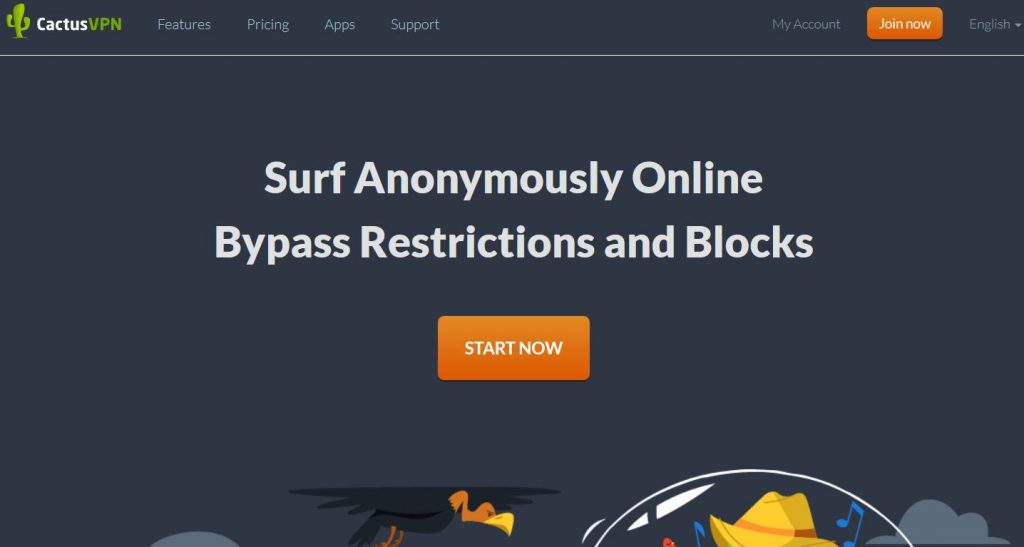 CactusVPN is yet another well-trusted provider that boasts of a staggering 9.4/10 score at bestvpn.com.
It is one of those services that have a strict no logging policy. It means they will never store IP addresses, traffic logs, used bandwidth, timestamps, or the session duration.
The company provides an option to choose from six VPN protocols: OpenVPN, L2TP/IPSec, IKEv2, SSTP, SoftEther, and PPTP. Their VPN comes with numerous additional features, including apps killer, Internet kill switch, DNS leak protection, sorting servers by speed, and so on.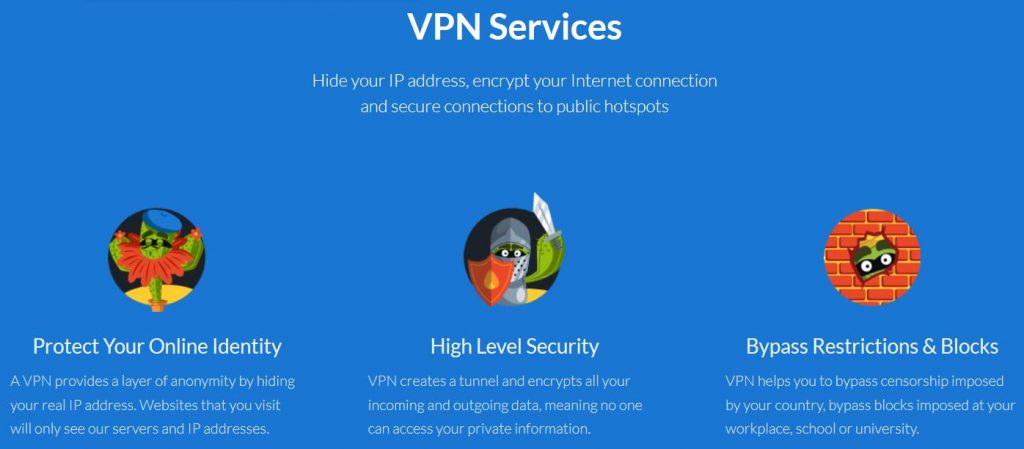 Moreover, customers get unlimited bandwidth and access to the service from up to 5 devices simultaneously. CactusVPN is available on Windows, macOS, iOS, Ubuntu, Chromebook, routers, Android, Android TV, and Amazon Fire TV.
You can try CactusVPN services without limitations for free for one day without sharing your credit card information. They offer 30-days money back guarantee if you experience any issues.
Price range: US VPN 4.99$/month, UK VPN 4.99$/month, VPN + Smart DNS 6.99$/month;
Server count and countries: 24 servers in 14 countries;
Accepted cryptocurrencies: Bitcoin, Litecoin, XRP, Ether and +40 other cryptocurrencies.
HideMyna.me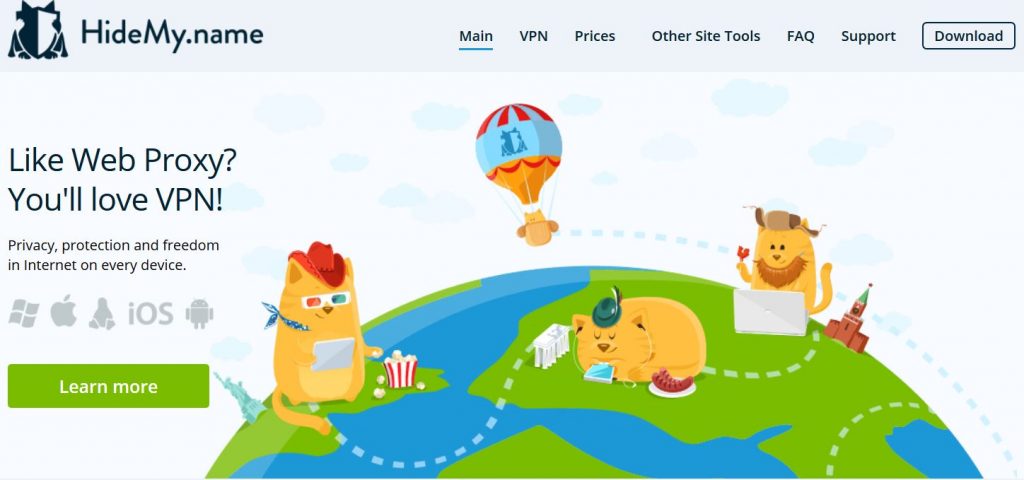 The simplicity of their service combined with excellent customer support makes them a decent choice you can't go wrong with.
Boasting of overwhelmingly positive reviews on the Internet, a hidden gem HideMyna.me has definitely earned customers trust as a reliable VPN provider that operates since 2006.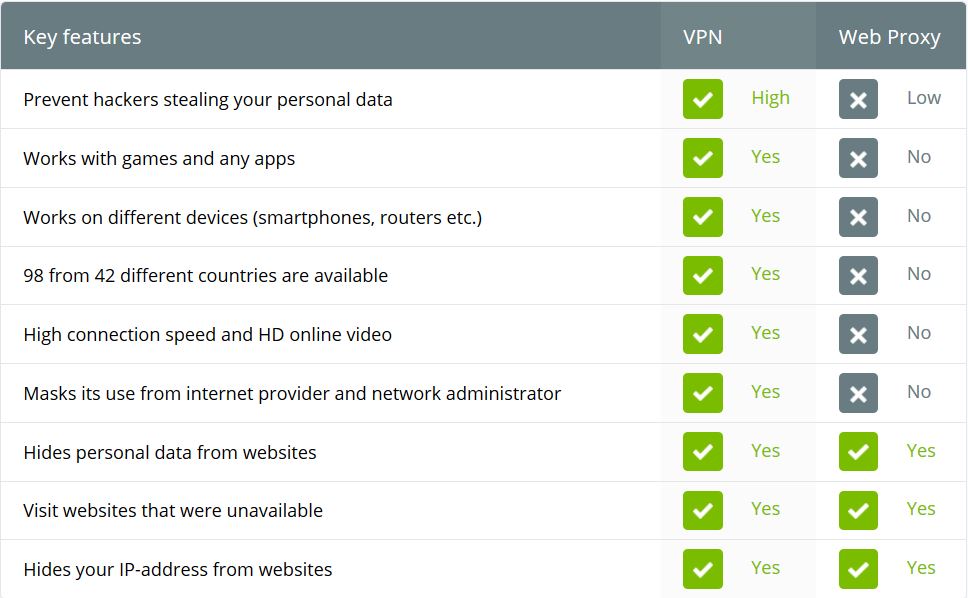 HideMyna.me VPN allows connecting up to five devices (including gaming consoles and TV) with unlimited bandwidth on Windows, macOS, Android, iOS, Linux, and routers.
You can try their services by getting free access with a trial code that works for one day without any limitations. The company applies a 30-day money-back policy if you are not satisfied.
Price range: 8$/month, 6 months for 3.33$/month, 1 year for 2.75$/month, 2 years for 2.74$/month, 3 years for 2.33$/month, 5 years for 1.98$/month;
Server count and countries: 98 servers in 42 countries;
Accepted cryptocurrencies: Bitcoin, Litecoin, XRP, Ether and +40 other cryptocurrencies.
Have a business?
The industry of VPNs is one of the friendliest in terms of accepting cryptocurrency payments. Now, buying a VPN with Bitcoin feels like the most natural thing.
VPN and crypto is a lovely fit because cryptocurrencies know no borders and provide a certain level of anonymity for shoppers, whereas merchants save some trouble dealing with fraudulent chargebacks or high fees.
As a matter of fact, anyone who runs a business can accept cryptocurrency payments, just like these VPN providers do. It is likely more accessible than you think and even brings some benefits to the enterprise as well.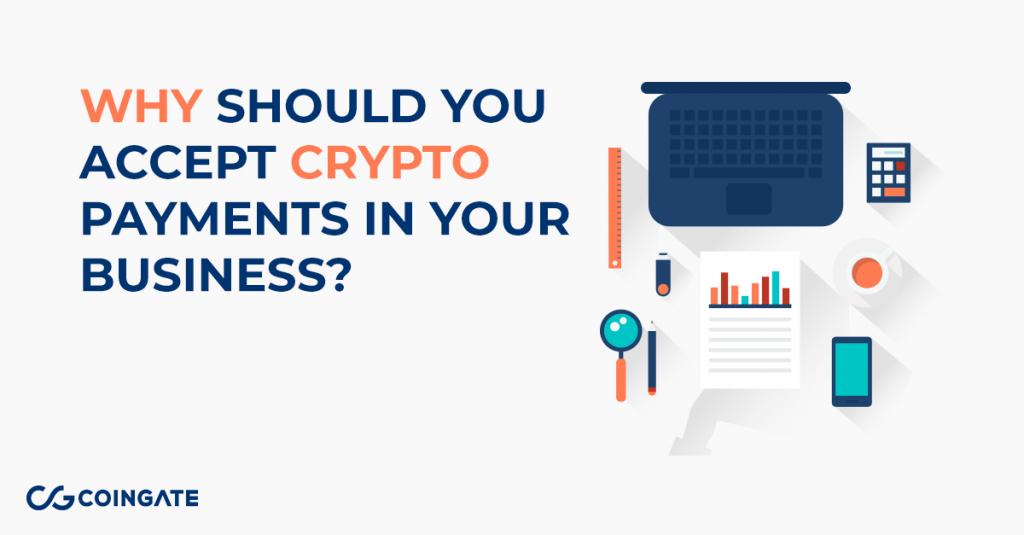 Check out our article about why you should definitely consider accepting digital assets, as well as how to implement them.
Keep in touch by subscribing to our blog! We write about our developments, showcase merchants and occasionally share some insights. Just enter your email address down below and never again miss a story from us!
Here are more articles from CoinGate that might be relevant to you: