We are adding yet another payment option for those who want to buy digital assets on CoinGate. Now, you can purchase cryptocurrencies using Sofort (Klarna) payment service provider.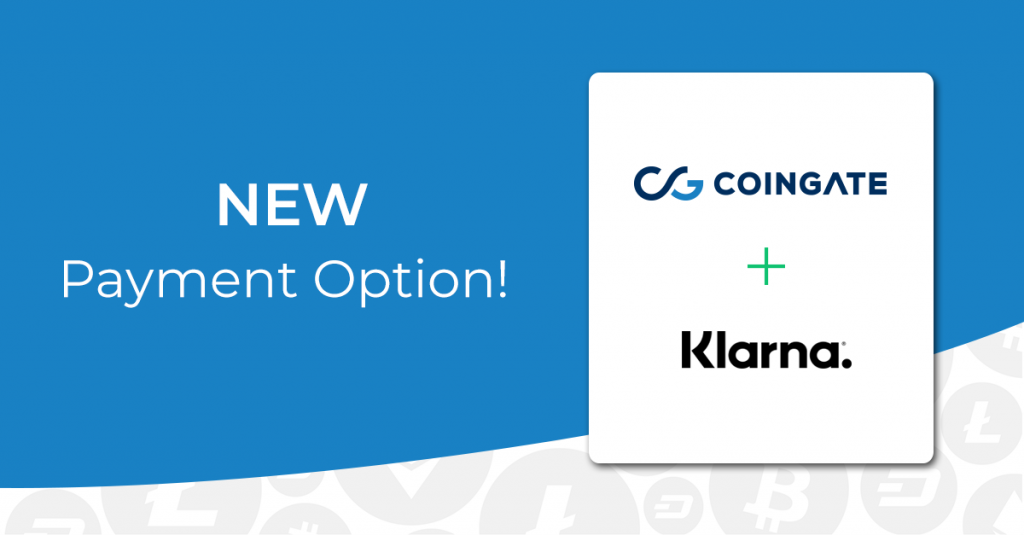 When buying with Sofort (Klarna) on our platform, you have an option to purchase 11 cryptocurrencies: Bitcoin, Ethereum, Litecoin, XRP, Dash, Zcash, Bitcoin Cash, BitcoinSV, Nano, TRON, and Dai. The best thing is, you don't even need to create an account for it.
If you want to unlock more payment methods, create a CoinGate account here, or learn more about what we have to offer.
How to buy cryptocurrency with Sofort (Klarna)?
To make a purchase using Sofort (Klarna) payment option.

From there, it is pretty straightforward. First, choose a fiat currency you wish to spend and select the desired crypto asset. Next, insert your receiving address for withdrawal and provide your email address, then proceed to the instant checkout.
Note: If you are buying XRP, it is crucial that you don't forget to enter the destination tag!
You will then receive a confirmation letter to your inbox. Click on the link inside and you will land on the payment page. Lastly, finalize the purchase by logging into your Sofort (Klarna) account. You will need to complete a standard identity verification prior in order for us to stay compliant with regulatory requirements.
CoinGate will process your purchase and send the coins within 24 hours. Don't worry about the price volatility – we lock the approximate price at the moment of purchase, so you always get what you pay for.
Trade cryptocurrencies and become an affiliate
If trading digital assets is something you do on a casual basis, then we have even more to offer. For our keenest traders, we provide an opportunity to join our affiliate program and earn in the process.

Once you have an account at CoinGate, you can create referral links that allow receiving 1% of the fees paid by traders who register using it. The referrer can also choose to receive less than 1% and, as a result, referred customers will also pay lower fees than usual. Herewith, the referrers will get a percentage of total payments that the referred customer makes.
You can create the referral links via your dashboard under the "Trader/Referrals" section.
These days, we are quite active on our blog. If you like the content we produce, take a second to subscribe to our blog! Just enter your email address in a column below, and we will notify you every time we post something new!
Here are more articles from CoinGate that might be relevant to you: